HRD talks to the chief people officer at Workday about building the right culture for millennials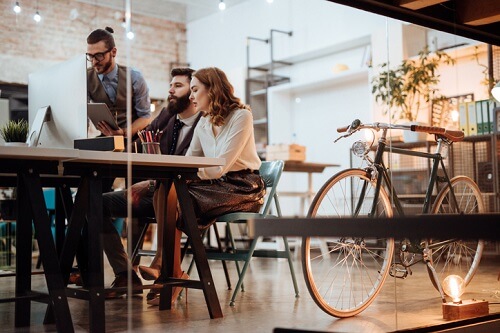 Millennials are driving a great deal of change in how work gets done, according to Ashley Goldsmith, chief people officer at Workday.
Goldsmith told HRD that when you think about the younger generations, there is now a particular focus on "experiences".
"If you contrast that to previous generations, the focus has been on moving up the career ladder, following the established hierarchy and taking on whatever learning the company provided," said Goldsmith.
"But today the younger workforce is focusing how to grow as a person, grow as a professional and they're looking for opportunities to move in whatever direction they want to take their career."
Goldsmith said Workday call it 'culture of opportunity' which certainly puts learning and development at the forefront.
That's because organisations need to make sure that they are thinking in terms of helping employees gain the opportunities and experiences that they are interested in.
"When it comes to pure learning, nothing screams that learning has changed as much as YouTube and all the online universities," Goldsmith added.
"The amount of consumption of online information and learning is incredible and it is second nature to say 'I want to learn how to do something from YouTube'."
Goldsmith added that the notion of learning 'what I want, when I want' is very important to the workforce today.
"As companies we need to think less around 'here's your learning curriculum, here's a catalogue' and think of it more as where YouTube and Netflix meet," she said.
"Your employees should be able to access what interests them and help them build their careers and experiences in a way that is relevant.
"So I think we have to really rethink learning, development, career development in light of this different way that people are thinking and operating today."
While culture has been important for a very long time and there has been plenty written about it for decades, its changing nature is another major factor impacting the modern workforce today.
"This notion of focusing on values, purpose and making sure that we are operating in a way that is compelling to attract the right type people and enable them to contribute their best work in a meaningful way is going to be a distinct advantage to companies," said Goldsmith.
"It's about knowing that the actions you are taking are supposed to support the culture that you very intentionally want your organisation to have.
"That is something that has never been more important than it is today and we are strongly focused on it."
Goldsmith added that for Workday building the right culture is intertwined with diversity and inclusion.
"We talk a lot about belonging and fostering a sense of belonging within our organisation," she said.
"So that no matter who you are, what your background is or what your abilities are, you have a sense that you belong, that your work matters and that you can contribute to the organisation's mission and purpose. "