One of Australia's top recruitment specialists looks at what HR professionals will have to keep an eye out for in the coming year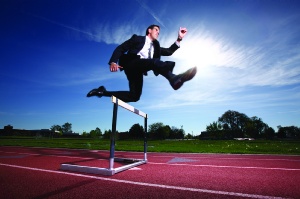 The HR industry will go through some dramatic changes in 2017, according to global recruitment specialist Hays.

One of the key ways recruitment will evolve in the coming year will be a blending of permanent and non-permanent staff with HR professionals managing a more flexible headcount that includes temporary and contract assignments.

The use of 'super temps' – skilled professionals assigned temporarily into executive or senior roles – will also be more common, Hays said.

Supply and demand will also be a key consideration with a shortage of highly-skilled professionals emerging in Queensland and Western Australia and intensifying in New South Wales, Victoria and the ACT.

"These workers possess highly honed skills, extensive experience and [will be] technology savvy. An increase in overseas migrants may counter some demand, but not all," Hays wrote.

The added demand will see employers adapting to changing expectations, becoming more flexible and implementing a faster, more targeted recruitment process, they added.

Furthermore, the higher demand means that counter offers will rarely work in helping retain a valued team member who is being poached by another company.

"But a pay rise, new job title or additional benefits rarely counter the reasons that led someone to look for, apply, interview then accept a job elsewhere."

Thanks to the shortage of skilled candidates, this will also provide greater negotiating leverage for job seekers which, in turn, will boost salary and benefits pressure.

Millennials will also continue to bring about their own HR evolution by expecting a greater work-life balance. Active-desking and work from home options will be tools the HR professional can put to good use in 2017.

The concept of work-life balance is also changing into work-life integration thanks to gender diversity issues such as working fathers and paternity leave as well as the concept of a 24/7 working week in many knowledge-based sectors.

Finally, there will be a number of tech adaptations that HR will have to keep an eye out for, Hays said.

Virtual and augmented reality will be trialled for use in internal training and recruitment while the customer experience will drive further digital changes. There will also be an increased demand for employee skills in cyber-security as the risk of hacking and other cyber-attacks ramps up.