HC chats to an employment lawyer about the legalities of internet use for non-work purposes.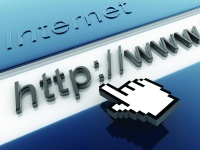 A clear and well-enforced internet policy is critical to managing the vexed issue of employee internet usage, says Patricia Ryan, Principal of The Workplace Lawyers.
Overuse of the internet for non-work related activities is a form of under-performance or misconduct, as it is a dereliction of duty to take wages for not performing work activities, says Ryan.
"As with all performance/misconduct issues, an employer needs to have warned an employee that it' s not acceptable, given the employee an opportunity to improve and advise that if the behavior continues, termination may result," Ryan told HC Online.
"It is advisable for employers to have a policy or policies in place, advising clearly what is acceptable," she says.
While many employers allow some personal internet use, such as for restaurant bookings and online banking, they must specify that it should not interfere with work activities. If the policy is non-existent or unclear, employees may not know what is acceptable.
"Additionally, employees who work additional unpaid hours have a not unreasonable expectation that they should be allowed some personal use," Ryan says.
"Also, employees tend to know who the high users are and expect the employer to intervene to stop that."
While employers can legally put in place policies forbidding employees from access social media sites during work hours, employees accessing certain internet sites at work can risk instant dismissal.
"Generally, any porn site access will be unacceptable because if it causes offence, it will breach sexual harassment laws, putting both the employer and employee a risk of being sued," Ryan says.
"
Facebook
can be a time waster, and some companies do not allow access to social media sites in work-time at all."
In the case of Richard O'Connor v Outdoor Creations [2011] FWA 3081, the employee was dismissed for having 300 Google mail chats over two years. Despite Fair Work Australia saying the grounds for dismissal were reasonable, O'Connor's dismissal was deemed unfair due to lack of policy/training/procedural fairness on the part of his employer.
In Gmitrovic v Australian Government
Department of Defence
[2014] FWC 163, the employee won his unfair dismissal case after being sacked for using an anonymous search engine and software disguising his browsing history, as the commission found no evidence that his work suffered as a result of his internet use.
Ryan says HR can take practical steps ensure employees are not using the internet for non-work- related activities in the workplace, including:
Having a policy or policies (Internet/email; Social Media; Acceptable Usage) that clearly sets out the employer's expectations;
Training employees on the policy and include it in induction training;
Monitoring for breaches of policy (some states such as NSW have notice requirements for such monitoring and employers should ensure they follow these)
Being consistent in applying the policies;
Ensuring any investigations are properly conducted;
Taking up breaches promptly with appropriate disciplinary action (e.g. giving a warning);
Ensuring evidence supports the dismissal;
Doing refresher training if required.
Similar stories:
Why should HR pay an interest to Gen Z?
All in a twitter – spotlight on employee social media use
Bosses can snoop on emails to girlfriend, court rules
Toxic but not terrible… a guide to dealing with difficult employees