HR professionals have a responsibility to safeguard workplaces against mental health hazards – what's the best way to do this?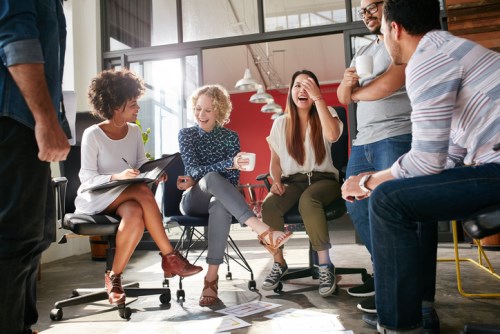 When it comes to mental health, in the workplace and beyond, there's no one-size-fits-all approach, according to Institute of Managers and Leaders (IML) chief executive David Pich.
"Each organisation needs a tailored mental health strategy that considers everything about their staff in and outside of their work," said Pich.
"Some organisations don't act because they feel this task is too large and daunting and don't know where to start."
Indeed, the mental health statistics in Australia are worrying: one-fifth of the country's workforce are affected by a mental health condition at any one time.
Moreover, a mentally healthy workforce can increase productivity and is more engaged. PwC research shows businesses will receive an average return of $2.30 for every $1 they invest in effective workplace mental health strategies.
The IML and beyondblue Leadership Outlook series which recently took place has shown participants how to create mentally healthy workplaces.
beyondblue's Engagement Managers led attendees through the steps required to develop a realistic action plan for their organisation. Key steps included:
Step 1: Gain leadership support
Change must start at the top in any organisation. Leaders are crucial in driving mental health policies and practices and can influence workplace culture and employee's experiences.
Step 2: Assess the current situation
It is important to get a good understanding of what you are already doing and where you can improve. This can mean reviewing relevant data and collecting anecdotal information.
Step 3: Create a plan
The action plan should always take an integrated approach to mental health, balancing the three areas of promotion, protection and support. When developing a plan, organisations are encouraged to take 12 key actions. Implementing the following steps over time will lead to the best results:
Improve understanding of mental health
Address mental health risks and protective factors
Foster an anti-bullying culture
Promote positive mental health and wellbeing
Ensure job roles are clear
Monitor how employees carry out their tasks
Create a quality physical working environment
Acknowledge the importance of work/life balance
Insist on sound people-management practices
Combat mental health stigma
Support employees who have mental health conditions
Help prevent suicide
Step 4: Monitor, review and improve
See how you are tracking and measure the effectiveness of your initiatives. Plan your review processes before you start implementing any actions.
This four-step strategy was presented at Leadership Outlook events around the country. Attendees were encouraged to use processes on beyondblue's Heads Up website and to follow the steps in beyondblue's publication 'Developing a workplace mental health strategy: A guide for organisations.'
The successful national roadshow was held at 18 locations around Australia and equipped more than 1,500 professionals, business owners and local leaders with the skills and strategies to support employees' mental health.