To accomplish more, leaders need to hack their current approach with new ways of thinking and influencing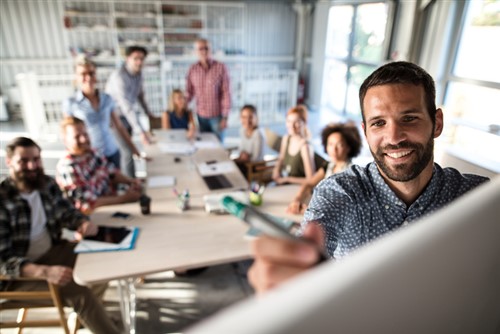 by Scott Stein
According to a recent Forbes article titled 'Why leadership training doesn't work' many leadership training programs offer limited success because they focus on theory, not how to implement practical strategies and don't take the time required for skills to stick.
Leaders don't have time to attend intensive leadership programs that regurgitate leadership theory from the 1980s or 1990s. It's difficult to keep up with the speed at which information and business are moving in our technology-driven world. This has created a new range of challenges for CEO's when trying to execute business plans in these fast-paced environments. This has intensified the leadership dilemma of having too much to do in too little time—with many leaders feeling a sense of overwhelm as they look for new ways of doing things.
Leadership Hacks: A faster approach for a faster world
A leadership hack is anything that helps you accomplish more in less time. This can include:
Shortcuts that many not be commonly known
Simplified steps to make a task easier to do
Fast-track processes that speed things up
Any approach that simplifies and speeds up a task
To accomplish more, leaders need to hack their current approach with new ways of thinking and influencing that will enable them to do more with less.
Individual Leadership Hacks maximise your performance
Individual hacks are shortcuts that leaders can use themselves to lift their performance. By removing the distractions that slow down your performance you can hack your time. Internal distractions are within a CEOs ability to manage and include how they maintain their energy (or lack of) and how they keep a positive mindset (or one filled with self doubt). By hacking your schedule you can ensure time to recharge your batteries which may include making time for regular exercise or taking a long weekend to release stress.
Leaders can also hack the amount of time that is spent on technology and email, rather than constantly check and recheck their inbox which fragments decision making. New York Times best-selling author Kevin Kruse studied the habits of successful billionaires, entrepreneurs and Olympic athletes that led to his 321-Zero system.
Schedule three times per day to check your email (morning, noon and night) and set your phone timer to 21 minutes as a game to get your inbox to zero. This is a simple hack that can allow you to clear your inbox in less time and help you stay focused.
One on one Leadership Hacks empower direct report performance
A 2012 Harvard Business Review article titled 'Why aren't you delegating?' found that almost 50% of companies were concerned about the delegation abilities of their people and most did not offer any training on how to delegate. Let's be honest there are tasks that you should delegate that you hold onto.
Many leaders do not delegate because they do not want to take the time or they don't trust the abilities of the person they should. A delegation hack could change this dynamic into one that empowers an individual and frees up time for the leader.
Invest 10-15 minutes to work with the individual to create a one page plan. Rather than tell them what you want them to do, start by asking them what they think the steps should be and guide them. Capture what they share on an ipad or piece of paper to ensure understanding. Once the steps are identified, ask them what order should be taken in executing the steps and mentor them toward the most efficient method. To finalise the delegation hack schedule a couple of check-ins where they will update you and show you their progress.
Over time you can fast-track this delegation hack by getting the individual to develop their 1 page plan first, then seek out your advice before they execute. By taking the time to hack your approach with your direct reports, you can quickly assess their current abilities (or lack of) as well as strengthen the relationship.
Team Hacks can boost performance of a team, department or organisation
CEO's are tasked with motivating their organisation toward a common goal and use a number of touchpoints to make this happen. One crucial area that needs to be hacked: team meetings. Who hasn't been to a meeting that was a waste of time? Add all of these meetings up including the time and lost productivity and this is a big opportunity that needs to be hacked.
The problem with most team meetings is that the purpose of the meeting gets lost. Ask staff about their next team meeting and they will often complain about the amount of time taken, people talking in circles or most importantly not being clear on the purpose or outcome of the meeting.
There are 4 types of team meetings: reporting, problem-solving, decision-making and strategy-development. When the wrong format is used, staff switch off, frustration levels increase and the outcomes trying to be reached can take longer. By selecting the right meeting for the right situation you increase the effectiveness of everyone involved and eliminate wasted time. A CEO can maximise valuable time by ensuring that staff holding team meetings know which format to use and the most efficient processes that can be taken to reach the outcomes required.
By implementing a number of leadership hacks, CEO's can fast-track their performance to gain a competitive edge in today's world.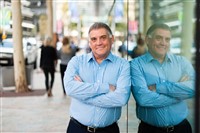 Scott Stein is the author of Leadership Hacks: Clever shortcuts to boost your impact and results (Wiley) and The Order: doing the right things at the right time in the right way.