A disgruntled former Channel Seven staffer has been tweeting private internal emails between executives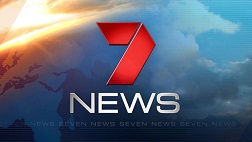 Former Channel Seven executive assistant Amber Harrison has tweeted private emails between executives regarding the AFP's raid on the network's offices over alleged deals with Schapelle Corby's family.
HC
contacted a Channel Seven spokesperson about the leak.
"The AFP material relates to a matter that we successfully challenged in court and the AFP subsequently apologised. It is unfortunate that private, internal communications have been misappropriated in this way," the spokesperson said.
Harrison was made redundant after it was revealed she was having an 18-month affair with the married Seven chief executive Tim Worner.
Harrison has reportedly been angry ever since the Seven board exonerated Worner from wrongdoing following an independent investigation into his conduct and credit card spending.
The latest leak reveals details of Channel Seven's dealings with the Corby family ahead of the release of Corby from Kerobokan prison.
This included one 2014 email from the executive producer of Sunday Night, Mark Llwellyn, to Worner and commercial director Bruce McWilliam.
It said "We got Mercedes' signature late last night. So very close". It's significant because Mercedes Corby was heavily involved in her sister's media negotiations.
However, the email does not say what the signature was for and was sent two days before Schapelle Corby left jail.
The AFP raided Seven's offices on February 18 with warrants to prevent any proceeds of crime travelling overseas.
Seven then successfully sued the AFP and had the search warrants dismissed. It also received a public apology from the AFP for "unnecessary reputational damage".
HC
recently spoke to Lynne Lewis
, partner, intellectual property at law firm
Minter Ellison
.
She talked about the importance of being aware that employees might one day leave companies and leak sensitive information.
At the time of publishing, it is unknown whether Channel Seven will take legal action regarding Harrison's twitter leaks, or how she accessed the material so long after her employment ceased.
Therefore, it's important to have exceptional internal communications in place whenever an employee leaves
"I've seen many circumstances where the information doesn't necessarily get told to the correct people who might notice that something unusual is happening with people's access to premises or documents during that period of time," said Lewis.
"Had they known that person had resigned then they might have actually spoken up about seeing some strange things happening."
Related stories:
Channel Seven embroiled in adverse action case
Newsreader sues Channel Seven after losing job while on maternity leave
How HR can help prevent data breaches