Nearly 90% of employers said it's important for staff attraction and retention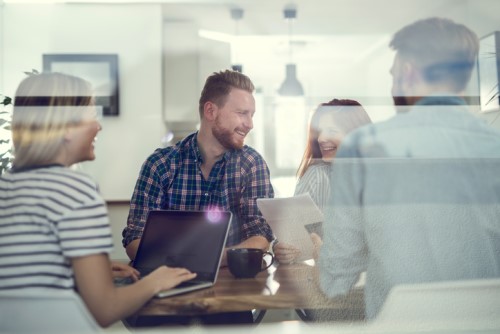 Nearly 9 in 10 (89%) employers believe that flexible work arrangements are very important or important when it comes to staff attraction and retention, according to a recent poll by Hays. The recruitment firm said the sentiments come as new technologies reshape how work is done, and that flexible work has become the "new normal" for some industries.
In the same poll, about a third of professionals believe flexible work is critical to retain staff, while another 63% said it was "nice to have." Only 4% said flexible work was not important. The surevy's data came from a pool of 1,253 professionals and 951 employers.
"A third of professionals identifying flexible work as critical to remaining employed is significant and we predict this figure will only grow as our cities become more congested and the proportion of younger workers increases," Hays Australia and New Zealand managing director Nick Deligiannis said.
According to Deligiannis, there are many reasons why employees seek flexible work options. Some live far from central business districts to access affordable housing. Others need to balance their jobs with caring responsibilities.
"The emerging technologies of the fourth industrial revolution have made flexible working arrangements more accessible and transparent, which people are aware of. For this reason, it's also becoming more important to staff attraction and retention," Deligiannis added.
Meanwhile, a separate survey by Deloitte found that millennials hold a different paradigm on the relationship between work and life. For them, it's not necessarily a matter of balance – it's a matter of integration. About 84% of respondents in the survey claimed they were working in a job offering some degree of flexibility.
"[Millennials] are happy for work and life to coexist – provided their employer allows them to utilise technology to work flexibly," Deligiannis said.
"Younger workers are also more willing to move from one work assignment or contract to another than previous generations and have higher levels of confidence when it comes to sharing and collaborating securely online," he added.