First and foremost, people are wary of the technology that is building part of the solution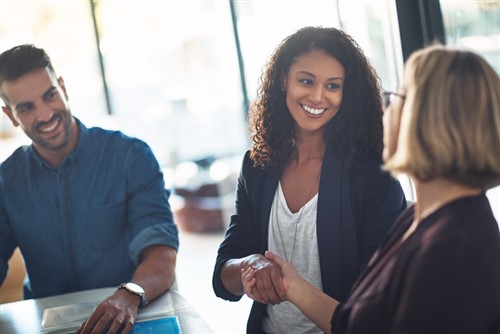 by Raj Mukherjee, Indeed's senior vice president of product
Before email, before social media, and long before job sites, job seekers had their work cut out for them. Getting hired meant trawling through newspapers, printing off your résumé and rushing to the post office before 5pm. Although recruitment processes have been streamlined in recent years, the job market still has its pitfalls. Sure, things have moved online – CVs land in email inboxes rather than PO boxes – but, when we get down to it, the recruitment process has stayed relatively the same.
It's something we at Indeed are very aware of, and it's what keeps us awake at night. How do we fundamentally change the jobseeker experience? Matching people to the right roles – what I like to call the "holy grail of recruiting" – is something that presents major challenges.
First and foremost, people are wary of the technology that is building part of the solution.
Indeed launched in 2004, (and has been in the Australian market since 2013) since then we have accumulated data from more than 2 million CVs in Australia alone, and 21 million company reviews worldwide. And it's through this data that we've come to the realisation that the use of artificial intelligence is a key element in finding that holy grail.
People talk about how AI will consume jobs. This couldn't be further from the truth. In the next decade or two, AI is going to relieve many people of mundane tasks, and open them up to jobs, or elements of their current roles, that are more interesting and importantly, more fun. For us, AI is the smartest tool at the moment to assist job seekers in securing those interesting and engaging jobs.
We recently ran a survey which found that almost half of jobseekers say the biggest challenge for them is being presented with too many roles, and not necessarily ones that are a good fit. For instance, if you type "Marketing Jobs Australia" into Google, you'll get more than 98 million results! It's therefore not hard to see why jobseekers are currently at a huge disadvantage in finding the role best suited to them.
On the other hand, AI can look at millions and millions of resumés in a matter of minutes, learning patterns that make a particular resumé successful for a certain job. This is a huge contrast from the traditional recruitment route, where there is pressure on both sides of the hiring process to get the role filled ASAP. Recruiters will typically spend as little as six seconds scanning a CV to decide whether someone is right for a role. This process means applicants are often up against bias – whether conscious or unconscious – and can be subject to long, pointless checks (for example having to submit university results after a decade of solid experience). Through AI we can instead predict which jobs are a suitable fit for an individual, by extracting information from CVs or job descriptions to personalise search results for job seekers making hiring more inclusive amongst employers. This helps ensure that both job seekers and employers find the best-fit.
Eventually, AI will be embedded in every step of the recruitment process, from recommending the best position to apply for through to when to ask for a raise. Recruiters will also have more time to build human relationships, leaving the monotonous tasks of evaluation and skill fit to machines that can do it better - in a more reputable, fairer fashion.
But AI can't do all the heavy lifting. While circling adverts with a marker has largely been replaced with sophisticated algorithms and processing techniques, we know AI is not perfect, and there are opportunities to further improve the job seeker experience. Sure, AI can assist in finding the best talent, but a personal connection and affinity will remain the final clincher in the recruitment process.
At the end of the day, when candidates are deciding on the offer, it's a personal connection that they have experienced during the hiring process that will determine if the role is a good fit for them.
A trifecta of developments has allowed us to suddenly transform an industry that hasn't changed for many decades, for the better: improved algorithms, more data than ever before (Indeed generates more than 25 terabytes of jobseeker activity data per day around the world), and more computing power thanks to innovations such as cloud computing, all help. However, no matter how data-driven we get, people will continue to struggle to find their dream job without a sense of the people they'll be working with. We need to harness AI to give us opportunities to further build on those human connections. It's for this reason that we should look at AI in the hiring process as an opportunity, and not a threat.