Melbourne HR professionals are encouraged to sign up now to attend their choice of free workshops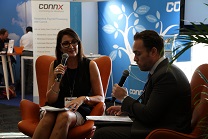 HRD has introduced free HR workshops to this year's Melbourne HR Summit taking place later this month. One of the most popular components from the National HR Summit, the workshops will run alongside the main conference, providing delegates with even more value.
Attendance to the workshops is free for HR professionals but with seats limited for each session, HRD readers interested in attending are encouraged to book their seats now to avoid disappointment. There are also a limited number of seats still available in the main conference which features best-practice insights and case studies from HR leaders at organisations such as Westpac, Australia Post, Coca-Cola South Pacific, Family Planning Victoria, Accor and more.
Free workshop schedule:
DAY ONE: Wednesday 19 July 2017
9:30am - The future of HR technology: Navigating the ever-evolving landscape
Explore HR technology trends and what to expect in the future, best-practice technology use to engage staff and tips on keeping up to date with the ever-changing technology landscape - Click to register.
11:15am - The five key elements to achieve an effective health and wellbeing program
Learn how to go about implementing a successful workplace health and wellbeing program – from building the business case to monitoring the effectiveness of the program - Click to register.
12:30pm – What if pigs could fly? Suspending disbelief to make room for innovative workforce strategy
This interactive workshop that will take participants through a process of actively participating in the creation of a future that they want - participants will never think about workforce strategy in the same way again. - Click to register.
DAY TWO: Thursday 20 July 2017
9:30am - Improving financial wellbeing to boost employee mental health and engagement
Focus on current issues affecting the Australian workforce and best-practice trends and thinking in employee engagement. - Click to register.
The HR Summit Melbourne will be held at the Melbourne Convention Centre on 19-20 July. For more information and to register - Click here.