The director allegedly said he had the power to bypass certain processes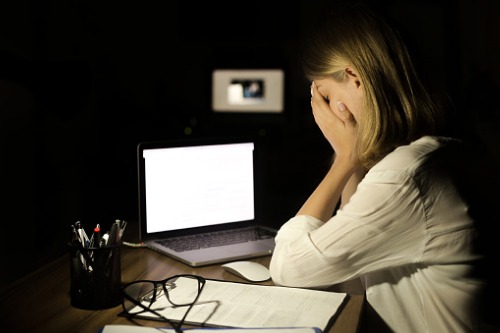 An employee at the US Federal Housing Finance Agency (FHFA), who charged the office with violating the Equal Pay Act, has emerged with a recording of her boss's alleged sexual advances toward her.
Simone Grimes, who accused FHFA Director Melvin Watt of sexual harassment, pay discrimination, and retaliation, used the recording taken secretly at Watt's residence in her complaint with the Equal Employment Opportunity Commission in May.
The complainant said she had been promoted at the FHFA in 2015 but was paid only 70 cents for every dollar her predecessor earned. She was later told she needed Watt's approval for her raise.
"That's kind of when director Watt began his advances," Grimes told NPR. "He approached me at a few functions that were at work to say he believed there was an attraction between us that needed to be explored."
In the recording of their purported meeting at Watt's house, the director could be heard saying: "I'm guilty of having an attraction to you, that is true."
Grimes said Watt opened the idea of her taking on senior roles with higher pay. The employee said she wanted to make sure "there's no strings attached; you're not expecting anything in return".
Watt allegedly said he had the power to bypass certain processes.
"Is it better to go through a charade process to get you the job, or is it better for me to just give you the job? Because I don't have to go through a bid process; I don't have to go through an application process," he purportedly said.
Watt denied any wrongdoing. In a statement to The Hill, he expressed confidence the investigation would clear him of the accusations.
Throughout the ordeal, Grimes has remained with the FHFA and continues to "endure this position and [to] try to see it through to the end" amid the retaliation she said she has received.
"I will continue with this because I work there, and I know I'm not the only person," she said.
Speaking of secret recordings, we recently asked Stephen Wolpert, Partner at Whitten & Lublin, whether or not HR should allow workers to record meetings.