Companies must act fast during recruitment, claims new research. Here are five tips to ensure you don't let the perfect candidate slip through the net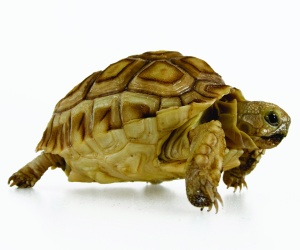 The majority (57%) of Australian HR managers have missed out on a qualified candidate due to a lengthy hiring process, according to the specialised recruitment company Robert Half. This figure rises to 67% in large organisations.

The results also found 79% of HR managers are concerned about losing top candidates to competing job offers and companies increasingly competing for good workers.

David Jones, senior managing director Robert Half Asia Pacific, said that because companies are spending lots of time looking for the right candidate, they risk losing top professionals, who are often in contention for several roles.

"In a market where top candidates generally know their market value and often get multiple job offers, companies that act quickly once they found a match have a definite advantage over competing employers," said Jones.

Further, 55% of HR leaders claim the length of the hiring process has increased compared to three years ago. This rises to 66% of HR managers for large organisations.

The main risk of a lengthy recruitment process is losing a qualified candidate to a competing organisation.

"Organisations who want to make sure they secure the talent they are looking for can consider temporary contracts which can serve as a no-obligation trial period before a new employee is offered a permanent role," said Jones.

"Because companies can then readily assess the skills of the employee in question, organisations can maintain or boost their productivity by avoiding an (excessively) long recruiting process."

The top three reasons are for the longer hiring process include:
49% of HR leaders refer to the rise in the number of internal stakeholders involved
47% say the expectations of the desired candidate have increased
36% state that finding qualified candidates has become more challenging
In particular, large organisations generally have more stakeholders involved which can slow down the hiring process, Jones added.

"Including the necessary stakeholders from the beginning of the recruitment process and aligning their expectations is a critical component before initiating the search for an employee," he said.

"Employers typically set high requirements for the recruitment of new employees. They are looking for top-level performers who have all the need-to-have as well as the nice-to-have skills and looking for this perfect candidate can be a very challenging search.

"Companies therefore need to make a distinction between must-have skills and nice-to-have skills which can be further developed through professional development and training programs."

Robert Half offers the following tips to help make the hiring process more efficient:

• Agree on the budget: Agree on the remuneration package before you start interviewing candidates for the role, so you can sign off on an offer without having to consult other internal stakeholders.
• Confirm the job description: Know precisely what skills you are looking for in a candidate and finalise the job description and requirements of the role. Make a distinction between the competencies absolutely necessary for the job and the skills that can be further developed through training.
• Set a time limit on the interview process: Set out your hiring timeframe and stick to it. Try not to extend the timeframe with additional rounds of interviews - delaying the hiring process can reduce your odds that the candidate is still available when you do make the offer.
• Make it a team effort: Identify and include all relevant internal stakeholders and make sure expectations are aligned. Consider working with a specialised recruitment consultancy to find the best candidates.
• Consider hiring temporary help: Is your team juggling several priorities while you're looking for a new team member? Consider relieving this pressure by hiring temporary professionals to ease the burden during the hiring process. Or consider temporary contracts so you can assess the skills of the employee before offering him/her a permanent role.