The changes are designed to boost gender equality in regards to superannuation savings and pay-scales.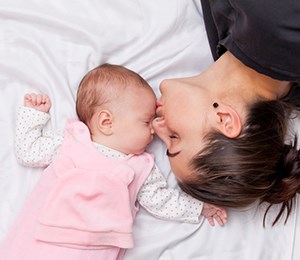 A South Australian electricity distributor is taking steps to address gender inequity by paying super and performance bonuses to female staff who take unpaid leave to care for their newborns.
Electricity distributor SA Power Networks, which employs about 300 women in its 2,000-strong local workforce, says this will help stop staff who take career breaks from financial disadvantage.
SA Power Networks, which already has a paid parental leave policy of four weeks and 12 weeks of maternity or paternity leave for the primary carer, says it will backdate the changes to January 1 this year.
The changes are designed to boost gender equality in regards to superannuation savings and pay-scales, and create a more attractive workplace for female workers.
SA Power Networks' People and Culture general manager David Syme says women suffer the most from financial disadvantage due to career interruptions around family.
"Slowed promotions and no superannuation while on maternity leave lead to a loss of income and the impact is compounded over future years," he says.
Once they have used up their employer's paid parental leave and maternity/paternity leave, employees can annual leave, Federal government paid parental leave or opt for unpaid leave, usually up to 36 weeks, Syme says.
"For those 36 weeks, they will now be paid super (at 11.25 per cent of their base salary) as well as any performance bonuses," he says.
"Additionally, if they have performed higher duties for at least six of the preceding 12 months, they will continue to receive the temporary higher class duties rate while on leave."
These changes have seen SA Power Networks join ranks of other major corporations with the best parental policies in Australia, such as
Westpac
which pays up to 39 weeks of super to its employees on unpaid parental leave.
Other employers with strong parental leave policies include Google Australia, which gives its female employees 18 weeks' full pay, while fathers can access four weeks' parental leave on full pay.
Similar stories:
Research finds staff working $71.2 billion unpaid hours
Are your staff afraid to take advantage of workplace flexibility?
Author says women without kids should get maternity leave
Netflix expands parental leave to hourly employees