Innovative NZ company Perpetual Guardian has released the results of its four-day working week trial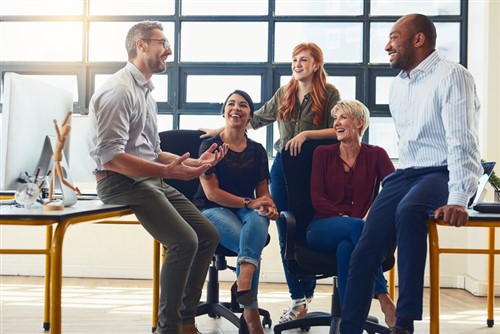 During the eight weeks between March and April, Perpetual Guardian conducted a corporate experiment by allowing staff to only work four days a week. All other employment conditions, including remuneration, were unchanged.
Now the trust company has released the results of its trial based on feedback from more than 200 employees.
According to the survey, work/life balance improved significantly from 54% in 2017 to 78% in the post-trial survey. Moreover, staff stress levels dropped from 45% pre-trial to 38% post-trial.
The results also found productivity had increased by 20%, and employees were more engaged and enthusiastic.
A couple of New Zealand's major universities were utilised to measure the outcomes and publish results in order to ensure an objective analysis.
Academic researchers Jarrod Haar, a professor of human resource management at Auckland University of Technology, and Dr Helen Delaney, a senior lecturer at the University of Auckland Business School, were invited into the building to observe the impact of the trial on the workforce.
Andrew Barnes, Perpetual Guardian founder and CEO, was inspired to conduct the trial by several global productivity reports and their recent internal survey, which asked staff how productivity, innovation and engagement can grow.
Barnes based the theory on the idea that the company want their people to be the best they can be while they're in the office, but also at home.
"It's the natural solution," he said.
While the four-day week is often looked at as being between Monday to Thursday, Barnes said giving employees flexibility should be an option.
He said that if some people prefer to work on Saturday and Sunday they should be allowed to as long as they can still get their work completed.
The success of the trial means Perpetual's board will be receiving some recommendations next week to look further into extending the concept.
Unsurprisingly, when the trial was first announcement it welcomed enthusiastically by employees, with Barnes admitting he'd been moved to tears by some of the responses.
"We have a couple of single mothers in the company and they're saying this will change their world," he said.