Here are our six lessons on using technology to shape a successful people analytics strategy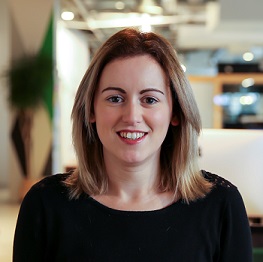 Vend has been growing at a rapid pace, and our success has always been due to our people. Our culture is hugely important and we continue to work hard to retain the investment in our staff. As a tech company, we apply data analytics to many areas of our business, so we thought, why can't we also use data to make Vend a better place to work?
We knew that if we got it right, having a people analytics strategy would have a significant impact on performance. But it wasn't just about collecting data, it was about having the means to interpret what we learned and find meaningful patterns that could help our people and culture team make smart business decisions.
The technology we chose and how we managed it was a big part in setting up this strategy. We've learned through trial and error what works best for us, and know what it takes to get started and find success. Here are our six lessons on using technology to shape a successful people analytics strategy:
1. Have a plan - don't collect data for the sake of it
HR technology is a hot topic at the moment, and there are many players in the market telling us that this is the future. But barrelling ahead and rolling out the latest tech tools isn't going to help if you haven't put solid thought into the strategy behind it. What are you actually trying to achieve? What are you going to do with the data you collect? How is this going to help your team and your company? How are you going to make sure your data is accurate? How are you going to ensure people use the software correctly? These are all questions you should be asking yourself before setting the wheels in motion to roll out a new piece of software.
2. Ensure your data is accurate
At Vend, we have a company-wide focus on analysis and making decisions based on data. If the information you have on hand is incorrect or incomplete, the results of your analysis won't be helpful or will lead to poor outcomes. By taking the time to check the information you have is correct, you'll ensure the decisions you make will be impactful.
3. Get the tech talking
One of the real benefits of using HR technology such as Culture Amp, 15Five and AskNicely in your people analytics strategy is that the software can talk to each other, saving hours of manual work. When evaluating potential software providers, ask them if they integrate with other software or if they have an open API so you can build for your business - don't be afraid to set up integrations yourself. This will get you the information you want faster, remove human error from the equation, and allow you to see trends and analyse all of the information far more easily.
4. The more data sources the better
Using varied sources of information ensures the story your data tells is much richer. Don't use your recruitment tool just to tell you how your recruitment process is going – combine it with data on tenure and examine how engaged new recruits are. Then consider whether you are sacrificing the quality of your hires to improve your time to hire. Are the people who are referred to you by a current employee more or less engaged than others? Using a combination of different information sources means that you can dig deeper into how things are really going.
5. Nothing replaces the role of a good leader
While technology can do a lot for us, there are a lot of things it can't replace, like honest conversations, feedback and coaching conversations. The main goal of your technology suite should be to enhance the things that you already do well and to support you in uncovering and fixing problems. But to really make major impact you need action from the leaders in your business.
6. Be innovative
There are so many cool things you can do with technology. We recently launched a unique chatbot on our
Vend careers page
, which we've not yet seen any other company do. In it, our office dog Pepper
'talks' to potential employees
to give them instant answers on any and every question they might have when considering a role with us. While it can't run complex queries, it is able to answer questions on over 350 topics related to joining Vend, and us as a company. It also means that we can gather some great insights on what people want in a company, use this information to make improvements to our recruitment process and careers page, and engage with our audience directly in a conversational way. Don't be afraid to try new things with technology to answer questions you have and improve your internal processes.
If you're looking to get your people analytics strategy off the ground, take a look at the data you currently have and then see what HR tools can help elevate what you're already doing. Know that like any science, people analytics involves testing and learning from hypotheses and is an ongoing process. Once your people analytics strategy is in motion, be sure to communicate the actions you're taking because of feedback to everyone in the company. Maintaining that human touch and using the information to best improve and grow your business is the most important part.
Penelope Barton is the chief people officer of Vend