By Belinda Lyone, general manager of COS Working Spaces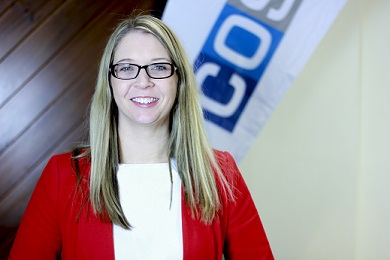 By Belinda Lyone, general manager of COS Working Spaces

A current trend that's gaining ground is the replacement of traditional workplace silos with collaborative spaces, making room for better employee creativity, innovation and productivity.
Collaboration spaces can also play an integral part in strengthening organisational culture and team atmosphere.
According to research conducted by Deloitte, "Companies that prioritise collaboration are twice as likely to be profitable, and employees who collaborate are 10 times more likely to be satisfied with their job".
Collaboration spaces are really about setting up a shared space to come together and achieve common goals.
If you're looking to create a collaborative space, consider some of the factors that will contribute to making this space effective.
Small comfortable spaces have big potential
Whether you establish one space or numerous spaces for spontaneous and convenient collaboration, size really isn't important.
Any space can be converted into an informal but functional collaborative area with the help of comfortable modern furniture and a few carefully considered resources. Look at existing spaces where staff frequent, such as the kitchen or lunch room, and think about how these can be furbished to create a comfortable, welcoming place to engage.
Versatile spaces, fit for diverse purposes
While collaboration in today's business environment is more creative and informal than it once was, there are so many variables to consider. Factors, such as noise and privacy are still important, depending on the purpose of collaborating and whether this is between two people or a larger group.
Consider the need for acoustic and or visual barriers, depending on the proximity of the collaborative space to other work areas and how exposed the space is.
Agile or "elastic" furniture, such as ottomans and sit to stand tables, are ideal as they can be adapted to accommodate different purposes and small or large sized groups.
Informal but functional
Accessibility and connectivity to technology is imperative for your space to be effective. Consider seeking advice from a workspace designer.
Whiteboards and flipcharts are a useful and traditional means of capturing shared brainstorming, but there are so many new and wonderful collaborative tools available, such as writeable surfaces like tables or walls.
Appealing spaces that look and feel inspiring
There are so many options for injecting bright and or modern furnishings, materials and textures into your space, to emanate a casual and inspired feel. Bean bags definitely set the scene for casual collaboration, depending on the demographic of your workplace. Adjustable lighting can also play a part in creating the right ambience.
Ultimately collaborative spaces are part of developing a supportive and flourishing business environment that integrates with the flow of work and they have the potential to benefit employees, the organisation and your customers.
COS Working Spaces, the furniture division of COS, Australia's largest privately owned office products supplier, specialises in creating contemporary work spaces. www.cosworkingspaces.com.au