'Organisations must ensure that their initiatives are readily available and running smoothly'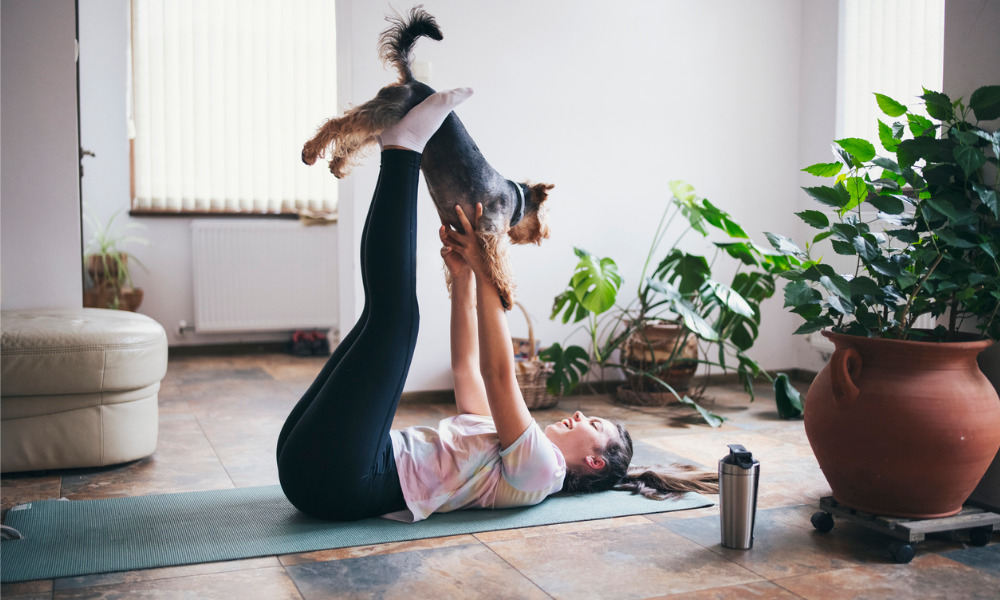 With the uncertainty of COVID-19, the disruption to usual routines, the need for working from home or self-isolating can have significant impacts on wellbeing and mental health, according to Robert Walters, Chatswood Director Chad Lawson.
While 64% of organisations offer a wellness program, and 92% of employees believing a wellness program to be important, the question remains: How effective are wellness programs with a displaced workforce working from their homes?
"For a workplace wellness program to be successful, organisations must ensure that their initiatives are readily available and running smoothly – both in the office and from home.
"Importantly, employers must continue to provide support through a robust wellness program during COVID-19," said Lawson.
Consequenlty, Robert Walters has identified four 'E's' that a robust wellness program should include in order to support a happy, healthy workforce when working remotely. These include:
Exercise regularly
Unfortunately, the fitness centre perk which is a key component of a lot of wellness programs isn't really an option during these times. Unless you have a home gym, you need to prioritise regular exercise as part of your daily routine.
Use online resources to practice yoga, HIT workouts and bodyweight exercises. There are various free Youtube channels dedicated to COVID-19 type workouts that can be done in the comfort of your own living room.
Providing incentives to employees to achieve their exercise goal and even setting up mini challenges amongst team members is a great way to increase morale.
Engage with your colleagues
One thing you miss when working remotely and in isolation is engagement with your colleagues. Whether it is a brief catch up in the kitchen about what you did on the weekend or more formal one on one meetings with your manager, COVID-19 has taken away those important connections you have with peers that provide a significant amount of job satisfaction and morale.
It is important to find ways to re-introduce that connectivity in the 'new norm' of working in isolation. This could be having a catch-up video call with your colleague mid-morning over a coffee, arranging a virtual team lunch or Friday drinks over a Zoom call.
Eat healthy
Taking a break away from your computer to eat lunch is hard at the best of times. Consider a 90-minute 'Fitness Lunch' that incorporates a workout, mindfulness and a healthy homemade lunch so that you're properly rested and ready for a productive afternoon.
It is also important to not undo healthy eating and resist the temptation of excessive caffeine and alcohol throughout the working week.
Employee assistance programs
Wellness not only means taking care of the body, but the mind as well. A corporate wellness program should offer confidential support for issues like stress, depression and anxiety, even during home isolation.
"A lot of work and personal related stress can be relieved by accessing professional advice services from dedicated Employee Assistance Programs (EAP).
Support for employees shouldn't be just for when they are physically in the office. By providing extra support initiatives, organisations can communicate a certain level of empathy and support for their people, thus boosting satisfaction and confidence between the employer and the employee.