Here's why it's becoming increasingly imperative for the head of HR to work closely with the CFO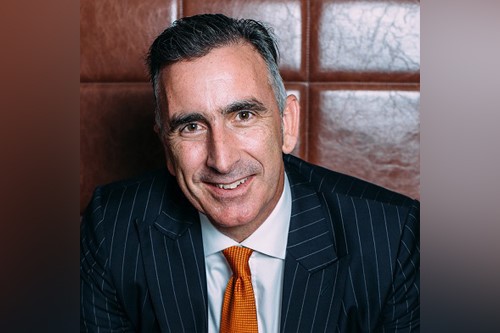 With 70% of the average operational costs for a typical company attributed to the people side of the business, it's imperative for a business' ongoing success, that a natural, magnetic relationship exists between the head of HR and the Chief Financial Officer.
Setting aside the rhetoric of yesteryear where HR might be considered "as simply the benefits side of the business" versus Finance labelled as "inflexible bean counters ", there is today compelling evidence that a seamless system that combines the HR and Finance functions will lift company performance and stimulate an organisation's future growth.
It is now understood that talent drives business performance. Talent costs, supply, assignment, development, and optimization are now top-level business discussions upon which the success or failure of ventures and whole companies depend. Human output is no longer a commodity to be minimized, it is a resource to be optimized, and this puts HR and finance on the same side of the table.
If you are a HR manager reading this, you need to make sure you are working closely with the CFO, and if you're a CFO reading this, you need to work with your CHRO. The future success of the business relies on it.
Today, the concept of Human Capital Management understands that employees are assets (human capital) whose current value can be measured and whose future value can be nurtured and enhanced through investment. The alchemy of mutual respect shared between the HR and Finance functions is eliminating the outdated thinking that viewed employees simply as costs, and training as further costs.
By integrating and encouraging these two organisational pillars to work together, companies can achieve lower costs, streamlined operations, increased productivity, and major improvements in managing the talent that lies within.
Driving this new landscape is the reality that both HR and Finance can have access to the same data and the same information. Technology is the underpinning fusion that allows that to happen. The power of the cloud now allows both the finance function and the people function to access the same data, the same information, the same dashboards, which allows for critical integration and partnership between those important functions.
Taking the example of how determining predictive analytics can be applied to information stored in dashboards, the technology enables a company to proactively calculate expected employee engagement, employee attrition and its impact on the ROI. This now seamlessly happens through cloud based solutions delivered by Workday which makes possible a much more strategic collaboration between the HR and Finance functions
The ROI for companies who have been making these sorts of decisions and investments has been substantial. Recently, professional services firm Ernst and Young (EY) reported their research revealed that where collaboration had occurred between the CHRO and CFO functions, companies were achieving improvements of at least up to 10% in the bottom line number against similarly sized companies who had yet to embrace the shared cloud technology concept.
Salmat is one organisation that is receiving better insights into its business as a result of replacing legacy finance and HR systems with Workday's cloud-based solutions.
Workday Financial Management and Workday HCM has allowed Salmat to consolidate and streamline many manual finance and HR processes. Workday has provided Salmat with real-time accurate data it can trust and use to have meaningful business discussion and make decisions.
Workday enables organisations to operate with a complete picture of the company and align people and financial performance. It also helps keep your workforce engaged and supported, all key elements as we move into 2018.
By David Hope, President, Asia Pacific, Workday