C&K's chief people leader Paula Holden on the HR opportunities in the early education sector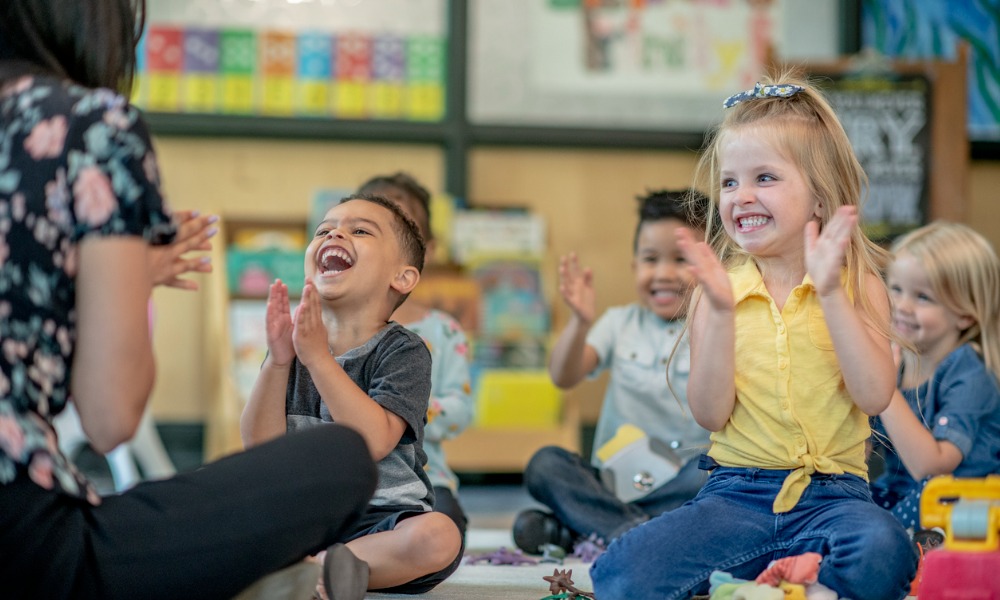 Paula Holden is the first chief people leader at the Creche & Kindergarten Association (C&K).
It has been more than 10 months since Holden joined the role and when she spoke with HRDTV, she said that the HR sector as a whole is in a state of flux.
"The workforce crisis is something that is often spoken of in a broader sense," she said. "I think it is certainly something that our sector is feeling."
Holden believes the HR industry needs to look at doing things differently, and the greatest opportunities to initiate positive change are through the employee experience.
"Some of the opportunity here really is in that ability to continue to enhance our employee experience," she said. "I think the closer we can get to our people, and understand what's important to our people, is really a critical part of hearing the voices and certainly bringing to life what's important."
Professional development, talent acquisition
Understanding your strategic position is something you can carry into any industry, Holden said.
"For us at C&K…we are looking to make a world where every child can flourish," she said. "And really for us to do that, we need amazing educators and people to help with that journey.
"That for us is the way that we are looking to engage with our people, understand what's important to them and continue to evolve as a sector and certainly to deliver professional development opportunities alongside that."
And one area the organisation has been focusing on is the talent acquisition team.
"We're doing a lot of work at the moment around understanding our value proposition, refining our value proposition and really celebrating the people that are here and the people that are doing the good work every day," she said.
Understanding your customer
There is a concept from HR guru Dave Ulrich that Holden agrees with, which is about doing business from the outside in.
"So really understanding our customer," she explained. "And for us as HR practitioners, often our customers are internal as well as external. And I think for us it's about understanding our customer, learning their language and really building those relationships on all levels."
Understanding your relationships both at a board and executive level is critical for influencing that change, Holden added.
"But really then knowing your customer and being able to partner with your organisation really brings all of that to life," she said. "And I think that that is one of the critical points in really shifting the dial as an HR partner in being trusted and really integrated with the business."
Success in HR
For Holden, what makes a high performing and successful HR function is the people.
"Having the right people really brings the right ethos and having values alignment really helps integrate that team and build trust," she said.
And while Holden sees artificial intelligence and robotics being a big topic in the industry, the real efficacy of HR comes from building relationships.
"We are human first and I think that is where the wealth of our function comes to life," she said. "We can never be replaced by robots and I do strongly believe that the real essence of HR has to be relationship based."
As businesses become more open to letting employees work from anywhere, and as the gig economy allows people to work multiple jobs, Holden said the future of HR will be about human relations.
"It becomes about teams that we are building around us," she said. "I really do think the future of HR is still in relationships and being more thought leaders as opposed to the transactional ally that we were in the past."
'Take the opportunity'
If there's one piece of advice Holden would give to emerging HR practitioners, it would be to be open-minded and say yes.
She went on to describe a sentiment that one of her mentors said to her once.
"'Bite off more than you can chew and chew like hell'," she said. "I think that really rings true to me at times. I think it's saying yes, open the door, work out the detail later. Take the opportunity on because you can do it and you should give it a go."