The firm came under fire yesterday following a damning vote against its remuneration report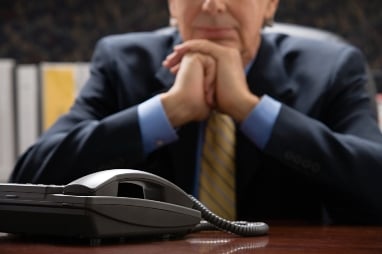 CEO pay is once again in the spotlight this week after Australia's largest insurer was slammed for the way it compensates its most senior exec.
QBE Insurance found itself under pressure at yesterday's shareholder meeting after 45 per cent of investors voted against its remuneration report.
The overwhelming response came despite CEO Pat Regan agreeing to take a 25 per cent pay cut in his performance bonus just last week – a move which sees his annual salary reduced by around $420,000.
Currently, Regan receives a base salary of $2 million and incentives that could add roughly $7 million to his pay. The British exec also earned an impressive sign-on bonus of $8.5 million.
"While a majority of shareholders lodging proxy votes in advance of today's meeting are supportive of our remuneration approach a significant percentage did not approve," said chairman Marty Becker.
"Additionally, a number expressed reservations about the size of Pat's award of conditional rights in the context of the company's 2017 results."
Investors have been forced to endure further downgrades and a dividend cut, prompting backlash to Regan's apparently excessive remuneration.
"Naturally we are very disappointed by this, however, we have heard your concerns," said Becker. "The board will use this feedback from shareholders on our remuneration approach and review what changes we want to make going forward."
According to The Australian Council of Superannuation Investors (ACSI), CEO salaries in ASX100 companies – including shares and bonuses – reached an average of $5.7 million in 2017. The figure represents a notable jump from the $5.54 million average of 2015.