An employer was not held liable after a casino worker allegedly fell asleep at the wheel following an overnight shift.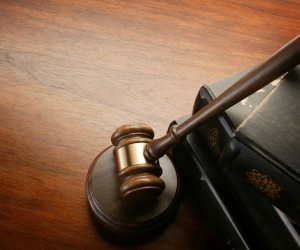 A casino worker who allegedly fell asleep while driving home after a night shift and suffered serious injuries when her car rolled has failed in her appeal for damages from her employer.
The Western Australian Court of Appeal upheld the decision of a trial judge that Burswood Resort was not liable for damages in the case.
The incident happened on 10 December, 2001, when the woman finished her eight-hour shift at Burswood Casino at 4am and started driving home.
Partway into the journey, she drove on to a gravel verge and when she attempted to steer the vehicle back on to the road, it ended up rolling several times, causing her serious injuries.
The worker claimed damages from Burswood, alleging that the accident happened because she fell asleep while driving because it had not warned her about, or mitigated, the effects of sleep debt and the circadian cycle on night shift workers or changed her shifts so that they didn't finish in the pre-dawn hours.
According to an article by
Kott Gunning Lawyers
solicitor Ken Grunder, the trial judge found that the company had a duty to warn the employee about the risk, change her roster and provide her with the chance to rest until daybreak.
But he dismissed her claim for damages on the grounds that it could not be established that she had definitely fallen asleep while driving and that it was the cause of the accident, and that even if
Burswood had warned her of the risks of driving home, it wouldn't have changed her actions that day.
The Court of Appeal upheld the decision.
"This case highlights that even if an employer breaches its duty, unless that breach directly results in loss, there is unlikely to be damages awarded," the article said.