The answer is – sometimes – depending on the circumstances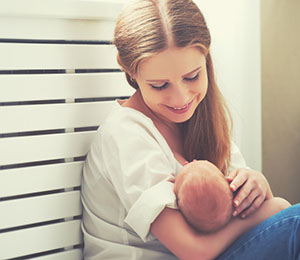 It is possible to dismiss someone while they're on maternity leave, according to Jane Harvey, Partner at Ashurst. But care needs to be taken and much will depend on the circumstances.

The key question concerning dismissing someone on maternity leave is: what is the reason for terminating the employment?

If the reason relates in any way to the fact that the person has exercised a workplace right to take parental leave, has parental responsibilities or has perhaps requested to return to work on a flexible working arrangement, then termination of the employment is likely to be unlawful.

Under the Fair Work Act 2009, employees have a workplace right to take parental leave and to request flexible working arrangements. Terminating the employment of an employee because he or she exercises or seeks to exercise a workplace right will constitute unlawful adverse action.

In addition, under anti-discrimination legislation, treating an employee less favourably by reason of his or her family responsibilities or parental status constitutes unlawful discrimination. Employers have obligations not to unreasonably refuse to accommodate the responsibilities that an employee has as a parent or carer.

What about if a role becomes redundant while the employee is on maternity leave?

It will sometimes be the case that while an employee is on parental leave his or her pre-parental leave position is redundant. It is not the case that an employer is prevented from terminating an employee's employment in these circumstances. However, there are some particular obligations arising under the Fair Work Act that need to be kept in mind:

• Firstly, if an employee is on unpaid parental leave and the employer makes a decision that will have a significant effect on the status, pay or location of the employee's pre-parental leave position, the employer must take all reasonable steps to consult with the employee about the effect of the decision on the employee's position
• Secondly, upon ending unpaid parental leave, an employee is entitled to return to his or her pre-parental leave position or, if that position no longer exists, to an available position for which he or she is qualified and suited nearest in status and pay to the pre-parental leave position.

So, provided that the employer consults with the employee about the situation, ensures that there is no other suitable position available and is not taking into account in its decision making unlawful factors (such as that the employee has taken parental leave or has parental responsibilities), it would be possible lawfully to terminate the employment on the basis that the employee's position is redundant.

Case example: Heraud v Roy Morgan Research Ltd (No 2) [2016] FCCA 1797

Nevertheless, care does need to be taken in these circumstances as illustrated by the case of Heraud v Roy Morgan Research Ltd (No 2) [2016] FCCA 1797. In this case:

• In September 2013, Ms Heraud commenced a period of maternity leave and was due to return to work in July 2014. During her maternity leave, another employee was appointed to fill her position at Roy Morgan.
• In late 2013 and early 2014, during the period Ms Heraud was on leave, Roy Morgan embarked on a restructure. One of the consequences of the restructure was that Ms Heraud's position would no longer be needed. The position was to become redundant from August 2014.
• As part of the restructure, Roy Morgan communicated with Ms Heraud and considered redeployment opportunities available for her. Following discussions with Ms Heraud, Roy Morgan decided on a redeployment role in a newly created part of the business and advised her of this on 5 May 2014. A few days later, on the 7 May 2014, the employee made a request for flexible working arrangements.
• Two weeks after the flexible working arrangement request was made, Roy Morgan advised Ms Heraud that the redeployment position was no longer available and that her employment would end on 27 June 2014. However, the original position existed until 31 August 2014.

Ms Heraud made a series of adverse action claims against Roy Morgan. The Court found that Roy Morgan had taken unlawful adverse action against Ms Heraud by not returning her to her pre-parental leave position, by retracting the redeployment opportunity and by dismissing her from her employment. The Court found that Roy Morgan had failed to rebut the presumption that such action was taken because Ms Heraud exercised her workplace rights to take parental leave and to make an application for a flexible working arrangement. Roy Morgan was fined $52,000, which it was required to pay to Ms Heraud.

Lessons for employers

While care needs to be taken in this area, it is possible to dismiss an employee while on parental leave provided that the decision to terminate the employment is not made for reasons that include prohibited reasons (for example, that the employee has exercised a right to take parental leave), and there has been compliance with all obligations which are owed to an employee on parental leave.