Qantas managers to work as baggage handlers: will it make for better leadership?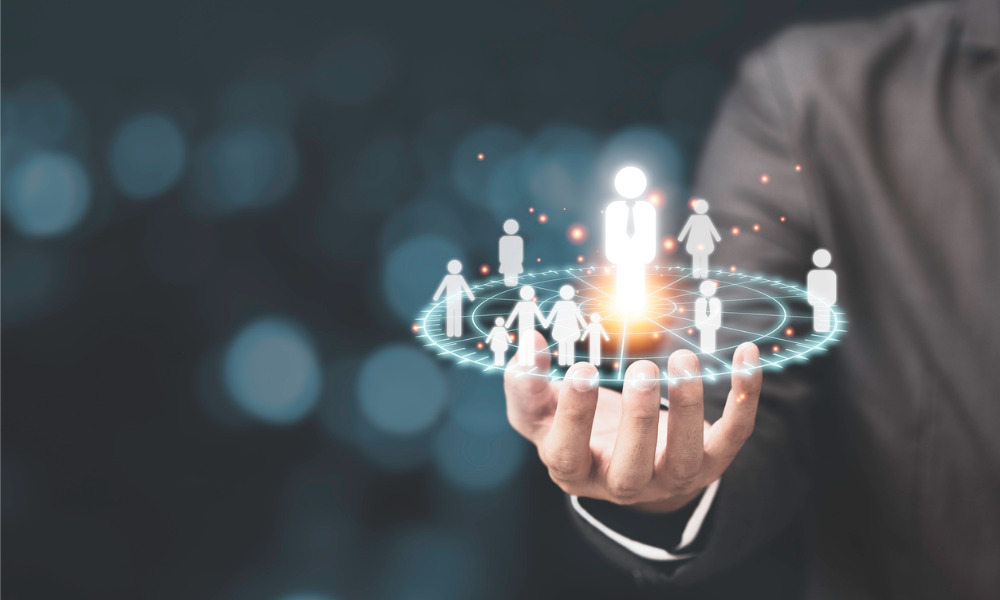 Senior executives and managers at Qantas are to get out from behind their desks and start working as baggage handlers. The move was announced as part of a contingency program to fill the chronic vacancy gaps the airline is experiencing after it sacked 1600 baggage handlers during lockdown. The execs will be expected to work up to five days a week for the next three months.
It's not the first time that the airline has asked its leadership team to work on the front line during peak periods. But besides meeting a pressing need, the staffing shift opens an interesting debate about the benefits of leadership teams experiencing the daily life of their employees.
Tracey Ezard, leadership and learning-culture expert, says standing in the shoes of someone else is always very effective at altering people's perceptions and having empathy is a huge part of that.

But will struggling to load airplane luggage do more than promote empathy? Can these experiences lead to more effective leadership and management in the workplace? Can it break down barriers to good communication?
Leaders with empathy see huge outcomes, says Ezard. "We get better insights around strategy and what we are trying to achieve because we talk to people on the ground and see that there are more effective ways of doing things. But there are also insights from a cultural and emotional perspective. We get to understand how people are feeling about their work rather than just what they are thinking. And how we feel about our jobs makes a big difference to how we do our job," says Ezard.
Research suggests that a majority of employees feel that their bosses are out of touch with their experience of work. Microsoft's 2021 Work Trends Index interviewed 30,000 people across 31 countries and found that, far from thriving most employees were struggling to survive. This is felt acutely by single employees, new employees of less than a year, Gen Z and those working on the frontline - such as the Qantas baggage handlers. By comparison, 61% of business leaders in the same survey said they were doing just fine.
So how can leaders become more attuned to their employees' experience of work? They could look at Glassdoor contributions or take quick and frequent workforce 'pulse surveys'. But these reviews are backwards looking and tend to be focal points for dissatisfaction.
Far better for business leaders to step out of the C-suite, says consultant Deborah Lovich in a recent article for Forbes magazine. "Senior leaders should prioritize spending more time with those who do the work: observing, asking questions, listening, offering help and keeping good notes so they can follow up".
Another practical suggestion she has is to hold senior management meetings or even board meetings, not at some country mansion or head office, but at a company factory, retail store or distribution centre. "That way leaders can spend a few hours seeing the work as it happens, talking to employees to find out what's on their minds and fielding impromptu 'ask me anything' questions."
Read more: Should HR provide part-time benefits for part-time employees?
Think of the kind of message that would send out to the wider workforce? Business leaders who aren't remote but want to stand side by side with the people who are making the money for the company.
David Thodey, former CEO at Telstra, gained a reputation for understanding the humanity required to lead people. His empathy for his employees also saw the company thrive as the share price climbed to a record high under his tenure.
"We need to lift each other up… we need to encourage each other, step up and change the attitude. So every day, find someone to support or say something good about and encourage them on the way because it's too easy to be critical," Thodey said at the time.
Ezard calls this leadership behaviour "professional intimacy" and distinguishes great leaders from merely good. The impediment to developing these skills are hierarchical behaviours and a mindset that says because I have higher status, I know the answers, she says.
"Great leaders have humility. They step into a space where they are curious and learning from those around them. They don't pre-judge; they are open to listening and to influence," says Ezard.
A Catalyst survey from 2021 revealed that 76% of people who experienced empathy from their leaders said they felt more loyal and connected to the business compared with 32% who experienced less empathy.
Read more: Record-number of women join WA's Trainee Firefighter School
"The bottom line is that when we hold empathy for others, we see them for their humanness rather than just the role they have taken and the worth they are to the company," says Ezard.
For Qantas managers, this could be an opportunity not just to develop their physical muscle but their empathy and strategic muscles as well.