Developing connectedness and engagement in the workplace is critical to long-term business success. Robby Kwok, vice president of people at Slack, outlines some of the key ways organisations can tackle this important issue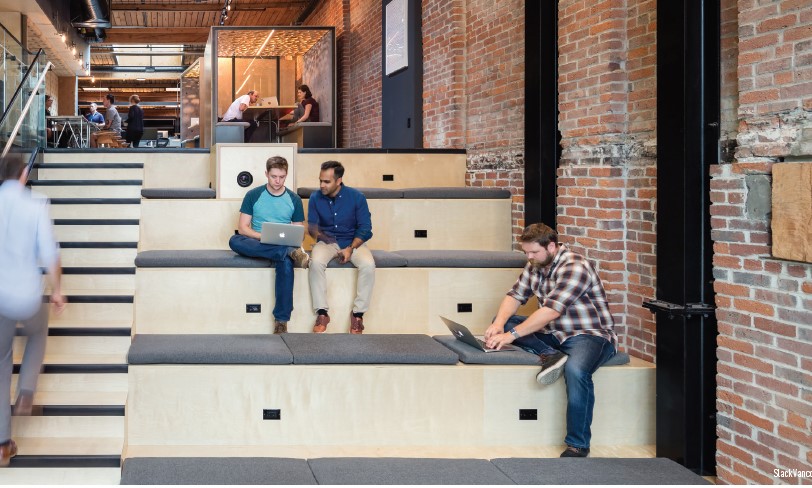 'Connectedness' is sometimes seen as a soft metric by HR managers. We've all taken part in team-building activities that are inspiring on the day but immediately fade when employees return to the daily grind. As a result, managers are discouraged from investing in projects that don't seem to have a clear return on the company's bottom line.
But connectedness is an area in which HR leaders need to be investing. Research shows that employees' attitudes towards work can directly impact the success of a company, which means it's in employers' best interests to encourage positive employee engagement. Not to mention that, in 2019, 50% of the global workforce will be made up of millennials: a new generation of workers with different expectations around the tools and perks that enable them to maintain a productive and pleasant work environment.
Connectedness is one of the most critical markers of employee engagement. But where to begin? Well, there are specific ways that connectedness and engagement can be more effectively defined. The organisations that invest in them are the ones that will benefit in the long run. A more connected workplace means a better culture, which leads to happier employees, greater teamwork and less staff turnover.
So, how can HR leaders better support the connectedness of their staff?
THE FOUR KEY COMPONENTS OF CONNECTEDNESS
Do I feel like the work I'm doing is important?
No matter where a person sits in the hierarchy of an organisation, they want to feel like their work matters. You can move into deeper, more existential territory pretty quickly with this line of questioning, but in the more immediate sense it simply refers to whether or not they feel like they are making a contribution on a day-to-day basis.
Does my work connect to the progress of the company and make a difference?
Beyond day-to-day tasks, sta­ff need to feel that what they're doing impacts a larger whole. This is particularly important for remote-based workers and subsidiaries of global companies. Having a transparent, connected team enables knowledge workers to stay aligned to the strategic priorities of their company, resulting in more coordinated teamwork and the ability for an organisation to be agile – something that's increasingly important in our fast-paced world.
Am I learning? Am I given the tools to get better at my current role, or does it teach me a new sill that may be useful elsewhere?
Humans are naturally curious creatures. This curiosity has taken us from the Bronze Age to the Space Age in a few thousand years. Smart businesses will be investing in research and tech tools to keep up with the ever-changing workplace. This will not only keep employees connected but provide them with the latest tools and learning opportunities to maximise employee engagement and retention.
Camaraderie: Do I like my co-workers? Do I enjoy their company? Do I learn from them?
The Slack Future of Work Study reported that employees seek stronger bonds with colleagues, and work connections are central to satisfied teams, even among distributed workers. During a given week, it's not unusual for employees to spend more time with their co-workers than their immediate families, so it's essential that teammates get along, especially with remote working set to become the future norm.

HOW CAN MY EMPLOYEES BE BETTER CONNECTED?
No doubt a few HR managers reading this have already recognised areas where there's room for improvement within their own organisation. When it comes to developing workplace connectedness, there is no one-size-fits-all solution; it's an ongoing balancing act.
We do employee engagement surveys to check the pulse of our workplace. We ask employees around 60 questions which cut across key indicators for a happy workplace. They're slightly tailored to allow for employees in different locations and with different periods of tenure, but broadly speaking these questions gauge Diversity and Representation, Inclusion and Belonging.
We also look at employee and team output – is there a correlation between a highly engaged team and their output? In theory, you would expect to see more and better work coming from a team with this make-up.
Other metrics that HR managers should pay attention to include:
Attrition rate: Ideally, employees should have the ability to deliver a higher rate of revenue over time, as they're more connected and accordingly more productive. But if revenue is going up and the attrition rate is also up, you need to find out why. You can't look at these metrics in isolation. You also need to look at the attrition rate in comparison to the industry average, and at a breakdown of people you don't want to leave versus those who are managed out.
Acceptance rate: It's worth considering the acceptance rate of prospective new employees. Candidates will often talk to current employees before they make a judgment call as to whether they accept the role. If candidates are consistently saying no, there may be some internal issues around connectedness that need to be addressed.
Internal transfers: People want to be constantly challenged and grow within a company – and employees who love a company will find ways to stay. This may take the form of a promotion, or a shift to a different department. If an employee is moving around internally by choice, rather than leaving the company, this is a positive sign.