The partnership is aimed at helping customers better manage learning and development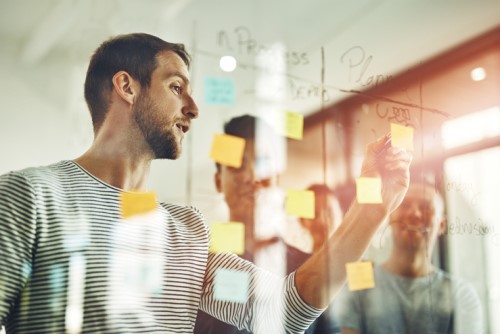 Bridge, an employee development suite, has partnered with Australian HR, payroll and WHS software provider HR3, to help their customers better manage learning and development.
The move will see HR3 enhance its software suite with innovative learning, development and performance management solutions from Bridge.
According to Bridge, the idea is to allow existing and new customers to "harness best-of-breed software without having to worry about integration".
Bridge helps organisations better develop employees by providing them with the tools they need to grow in their jobs, master critical skills and learn from managers and mentors.
In a recent survey HR3 carried out with over 1000 of its customers, one in three (33%) respondents rated performance management as 'very or extremely valuable'.
The Perform module within Bridge is a continuous 1:1 performance management system that builds stronger manager-employee relationships.
The result of this partnership means HR3's customers now have access to turnkey solutions, from their own market leading software suite offering to the cutting-edge learning and performance management systems provided by Bridge, via a one-stop shop.
In addition to Perform, 'Bridge Learn' is a learning management system focused on engaging experiences and knowledge retention that helps organisations create a strong learning culture that engages, develops and retains top talent.
Steven Sutcliffe, director of Bridge APAC, said the company is delighted to partner with HR3 to provide their customers with their "powerful and intuitive learning and performance management software".
"More and more organisations are recognising the importance of learning and development to attract, engage and retain talent, and Bridge is a powerful employee-centric solution that is easy to use and delivers in-depth analytics and actionable insights for HR and L&D leaders and their teams."
Michael Benyon, chief operating officer at HR3, added that their customers are increasingly seeking to complement their "market leading software, with an integrated solution to better manage employee learning and development".
"As a successful technology provider in the HR space, we were looking for suitable software capable of providing the best experience for our customers," said Benyon.
"Bridge's innovative approach to learning and performance management stood out as the clear winner."