Automation in the early stages of the recruitment process can help counter unconscious bias.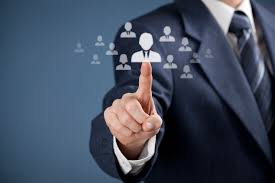 Last month it was announced that the Victorian government would embark on a trial that has the potential to transform HR and recruitment in the public services: blind recruitment in order to counter unconscious bias.
The idea is that all personal details – including name, gender, age and location – are removed from an application. This is to avoid any unconscious bias on the part of the assessor; that is, where entrenched but unspoken beliefs and prejudices might inform an unconsciously biased opinion of a candidate.
But how might blind recruitment work for other organisations? For Karen Evans, managing director of talent management company
Acendre
, the answer lies in technology, and specifically, automation.
Speaking with HC Online, Evans says that the time-consuming labour of sifting through applications at the early stages of recruitment can be avoided by automation, as well as insure against unconscious bias.
"When recruiting you must understand exactly what you need," she says. "What are the must-haves for a successful candidate? Most of this can be automated. We're not talking about culture-fit at this point – you should be screening first up on skills, experience, and work background. All that can be automated, and you can take any human intervention out of this stage in the assessment process."
This automated process, based solely on qualifications and experience, will allow organisations to whittle down a shortlist of candidates that "has absolutely nothing to do with where they were born, what their name is, what gender they are, or any other diversity factor".
The technological requirements to screen candidates in this way are simple, says Evans. For example, if a company needs a candidate with five years of experience in a particular role, or a certain license or certificate, a question can be built into an online application based on that requirement, resulting in a smaller grouping of applicants suited to the specifications.
Even aside from the benefits of overcoming unconscious bias, automation can make a huge difference to the efficiency of any recruitment campaign.
"Going back to manual recruitment would be crazy," says Evans. "For graduate recruitment, where you're recruiting for say 70 roles, you're probably looking at 3,000 applicants, making it difficult to fairly assess anyone – even aside from diversity. It's possible, but you have to throw a lot of bodies at it.
"We're talking about removing a lot of the administrative burden on recruitment by applying automation."
It is diversity, however, that the automation of blind recruitment is designed to foster. Evans points out that while diversity is desirable as the 'right thing to do' and makes for a richer, more harmonious workplace, there are also certain more pecuniary advantages to ensuring an organisation prioritises diversity.
"Organisations that have a diversity quotient have 50 percent higher equity returns, and 15 percent higher gross earnings," she says. "So if you want to take a hard-line business approach, those stats are pretty compelling."
Evans adds that automation as part of blind recruitment is only a stepping-stone to achieving diversity, and that unconscious bias is very possible within an organisation even after an appointment.
"Once a successful candidate starts, if someone is biased, that could translate to the new worker not being treated the same way as other employees. You need to understand where unconscious bias is and train hiring managers on what this means and why it's a problem, and keep measuring. The analytics around these things are critical.
"If those figures about equity returns are true, then you want to measure how you're increasing diversity and what impact it's having on your organisation. It should be a part of everything that you do."