Employees work just five hours a day at the financial services firm but still earn the same wage as before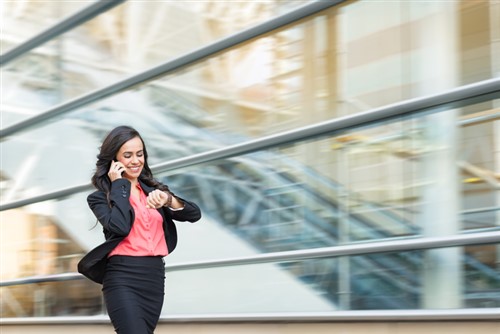 An Australian employer is being praised around the world this week after it was revealed the company slashed working hours while still paying staff the same wage.
Collins SBA, a financial firm based in Hobart, began a trial at the end of 2017 which saw all employees work just five hours a day – as long as they got the job done.
Speaking to news.com.au, operations director Claudia Parsons said the initiative has been a huge success with productivity levels on the rise along with morale and motivation.
"It's hands-down the most life-changing workplace initiative I've ever been involved in," she said. "It really got people evaluating how they do something, and how they can do it better. It motivated them to evaluate every aspect of their role."
The innovative idea came from managing director Jonathon Elliot who was forced to drop down to part time hours to care for his young child after his wife developed cancer.
However, when his family life improved, Elliot found his work output didn't suffer despite the reduced hours. The revelation pushed him to investigate alternative working models that have been implemented overseas.
Eventually, the organisation decided to take a terrifying leap of faith and try a three-month trial.
In order to help employees achieve the extra time off, the company actively addressed its own culture, scrapping drawn-out meetings in favour of speedy stand-ups and abolishing emails in favour of an instant messaging system.
"We would physically collaborate, talk and throw ideas around, which we found was much more effective — particularly for complex issues — than the email back-and-forth," said Parsons.
Parsons also noted that leaders and colleagues are committed to realigning their idea of what a good worker really means – instead of putting in long hours, those who are more productive are appreciated.
"People are getting congratulated for leaving early," she said. "The idea is that the five-hour work day was a reward, not a right. If you're staying back late, you might get a tap on the shoulder, and asked what you're still doing there when your whole team has left."
"There's this beautiful freedom to being able to walk out the door in the middle of the afternoon and know you're not being judged," she said.