The former boss of the CFMEU's Queensland branch is being investigated over allegations that he accepted secret commissions.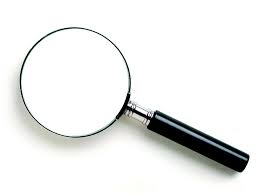 A Queensland union boss allegedly involved in fraud and secret commissions was investigated two years ago, resulting in the terminations of around 20 employees.
The royal commission into trade unions has been examining whether former Construction, Forestry, Mining and Energy Union (CFMEU) state president Dave Hanna engaged in fraudulent activity that paid for some of the costs of building his new house.
In Queensland, receiving secret commissions is a criminal offence carrying penalties of up to seven years in jail. Fraud carries up to ten years.
According to media reports
, legal documents have revealed that contractors working on a shopping centre project were asked to complete some work on Hanna's house and charge it to developer Mirvac.
A plumbing contractor reportedly told the commission that Mat McAllum, the executive who made the request, had also "instructed" him to purchase over $4,000 worth of tickets to a boxing tournament organised by the union.
The contractor also received instruction to reclaim the expense via his bill for working on Hanna's house, which Mirvac would be paying.
According to the
ABC
, Mirvac hired an external investigator in 2013 to follow up suspicions that workers were breaching company policies on entertainment and gifts.
"Two years ago Mirvac became aware of possible non-compliance with costs management and reporting procedures within the Brisbane construction business," the company told the broadcaster in a statement.
"During an independent investigation a number of employees associated with the compliance issues either resigned or their employment was terminated."
"Mirvac tightened its processes and procedures to prevent such practices occurring again."
The commission's current investigation is probing whether Hanna's role as a senior union official had any bearing upon the alleged provision of free work on his house.
A source told the ABC that Mirvac had "no need to buy industrial peace" because the shopping centre development was its only construction project in Queensland that year, and it had a good relationship with the state's unions.
The investigation is being conducted by a joint taskforce made up of
Australian Federal Police
(AFP) and Queensland Police Service (QPS) officers, which is attached to the royal commission.
A spokesperson for the QPS said the taskforce had been set up in January, confirming that officers had taken the statements that were heard at the hearings this week.
The spokesperson added that if any action was taken, it would be done so jointly between the QPS and AFP.
Last month, Hanna resigned from all of his union roles. He is expected to give evidence later this week.
The hearings are scheduled to continue until September 25.