An Amazon spokesperson said the recent claims are not an accurate portrayal of how things work in the building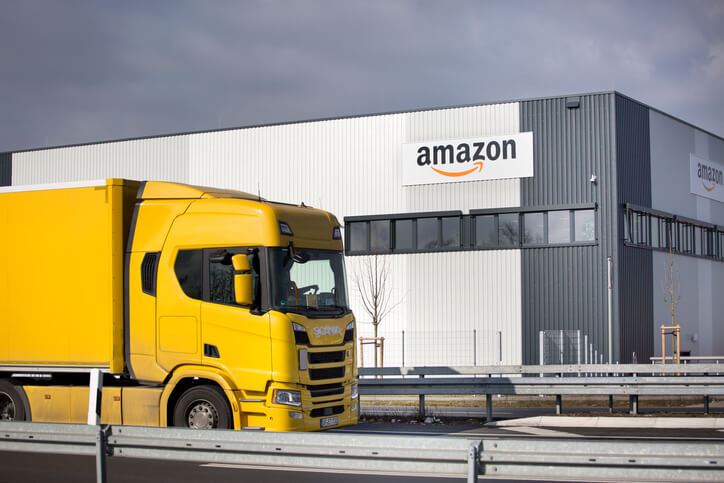 Amazon Australia has hit back at claims that workers are under unsustainable pressure to meet performance targets or they will lose their jobs.
Amongst the claims are that those who fall behind in their productivity – taking too long to find items and failing to hit key performance indicators (KPI) for efficiency – must provide an explanation for the lag.
The majority of Amazon workers are employed through the third-party agency Adecco in a labour-hire arrangement.
"You notice people just disappear if they don't reach their pick rates," one worker told Fairfax Media. "Everyone works hard anyway but sometimes you have a bad day, and you could lose your job for that."
The workers, who asked not to be named for fear of being dismissed, said they avoid drinking water before their shift and skip going to the bathroom outside of designated breaks so as not to fall behind.
"It's a hellscape," one worker said. "I've never worked anywhere as harsh, and it's frustrating because the head of Amazon is the richest man on the planet."
However an Amazon spokesperson said the claims are not an accurate portrayal of how things work in the building.
The spokesperson said the recent accusations are intentionally sensational and are demeaning to the hard working dedicated people who work at Amazon fulfilment centres and do a great job.
"We investigate any incidents to find out the facts – if there is an example of the allegations happening in Australia we want to know," said the spokesperson.
"We were not provided any information to look into any allegations despite repeated requests for details from the journalist.
"As a new business in Australia, less than a year old, we have a mixture of permanent and agency staff at our two fulfilment centres to enable us to move quickly, access talent and manage variations in customer demand. Ensuring the safety of associates is our number one priority."
The spokesperson added that as with nearly all companies, they expect a certain level of performance from their associates and continue to set productivity targets objectively, based on previous performance levels achieved by their workforce.
"Associate performance is measured and evaluated over a long time. This is a physically demanding job and this fact is made clear when associates join so they understand the process and requirements. Our labour hire agency does not cancel shifts if associates don't meet rates," said the spokesperson.
"We encourage associates to carry a water bottle with them and most do. Water coolers are available throughout the fulfilment centre (and breakroom) and are replenished during the day.
"Posters are throughout the fulfilment centre reminding everyone of the importance of keeping hydrated."
The spokesperson added that Amazon ensures all of its associates have easy access to toilet facilities which are just a short walk from where they are working.
"Associates are allowed to use the toilet whenever needed. We do not monitor toilet breaks and factor appropriate breaks such as these into daily planning."