Are management restructures making our employees behave badly?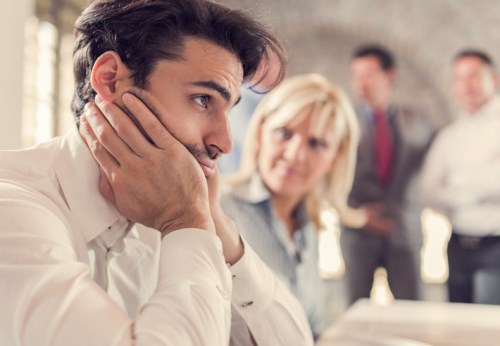 Organisational restructure combined with low wage growth has created the "perfect storm" for an increase in employee misconduct, according to new research from
CEB
, now Gartner.
Australian workers are nearly 15% more likely to have experienced changes in senior leadership and 8% more likely to have been part of an organisational restructure in the past 12 months - more than any other country in the world.
Indeed, new data from the CEB Global Talent Monitor shows that high-change work environments, where employees experience multiple career moments during one year (such as changes in leadership, M&As or pay freezes) can have up to three times the amount of misconduct versus those in stable work environments.
"Certain career moments are more likely to lead to higher rates of employee misconduct than others," said Aaron McEwan, HR advisory leader at CEB, now Gartner.
"While changes in senior leadership and organisational restructuring are among the top forms of disruption, layoffs, wage freezes and a change in direct management can all impact employee behaviour."
Moreover, flat salaries are pushing employees to a tipping point. Despite reaching a six-year high in Q2 2017, employee expectations of pay dropped by just over 1% in Q3, showing optimism over pay was short-lived.
"The findings are quite clear – workplace disruption has left employees disengaged and apathetic to the impact their behaviour could have on the organisation. Their attitude is that if leadership is unstable or their team keeps changing, who's going to notice or even care if they do something they shouldn't," said McEwan.
"All it takes is for one person to get away with something once, and it snowballs from there.
"We see misconduct ranging from chucking a sickie to watch the Ashes to more serious behaviour such as theft, harassment or ethical breaches."
McEwan added that if not managed appropriately, career moments are a disaster waiting to happen.
They can impact the bottom-line and organisation's reputation, but are also detrimental to employee engagement and productivity.
By understanding which moments present the most risk to the organisation and how to navigate them, employers can curb misconduct by planning, preparing and supporting employees through times of disruption.
CEB, now Gartner, recommends that organisations:
Understand, prioritise and address high risk career moments: Leadership teams should create their own list of key career moments that are likely to happen and the impact they pose to the workforce. This awareness will allow organisations to proactively mitigate the misconduct risks associated with those corporate changes.
Communicate change effectively: Environments where employees hear about corporate change after the fact are 18 per cent more likely to experience employee misconduct than environments where employees hear about an upcoming career moment before it happens. Open communication that considers the timing, focus and source is critical to managing these moments.
Prepare managers to navigate change: Managers are critical as their proximity to employees allow them to not only deliver messages, but also assist employees in working through change. Clarify what is expected of managers and give them the training and tools they need to reinforce ethical behaviour during career moments.
"By stabilising the rate of change within the work environment and reducing emotional hotspots that can lead to poor decision making, leaders can dramatically reduce the risk of employee misconduct," said McEwan.
The research also found that employees are sticking with their current jobs – and working harder – even as Australia's economy continues a record expansion.
It found that almost 20% of employees reported a high willingness to go above and beyond at work, which is 3.5% higher than the global average.
And 41.6% of employees' are highly committed to staying in their current job, which is 5% higher than the global average.
Even though this may seem like good news for employers, many organisations in Australia are undergoing restructuring and/or changes in leadership.
Related stories:
How should HR respond to bullying complaints?
Why HR should embrace tough love
Why HR can't be off duty at the Christmas party