Peta Credlin weighs in to debate about controversial initiative to remove all men from presenting roles at the ABC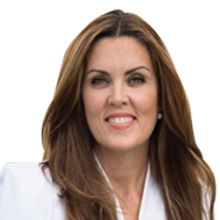 The
ABC
has been criticised by several prominent personalities after the national broadcaster announced a workplace gender equality initiative to mark International Women's Day.
The ABC announced that for one day (today) they would be removing all male presenters across major radio and TV news bulletins and current affairs programs.
The move means the likes of Mark Colvin, Richard Fidler and Michael Rowland will be replaced by fill-in females for the day.
It's been reported that male presenters will still be at work today to work on "other tasks".
In a statement, the ABC said the idea of the initiative is to "reflect the day's theme of #BeBoldForChange and focus on the need for change and gender equality in all communities".
"Commencing at 6am with ABC News Breakfast an all-female line-up will lead the major radio and TV news bulletins and current affairs programs and present across the day on NewsRadio and News 24.
"ABC Radio will also showcase the extraordinary breadth of female broadcasting and creative talent with all-women presenters on all networks, while special content through the day explores the need for change and gender equality."
However,
Peta Credlin
, keynote speaker at the HR Summit and former chief of staff to Tony Abbott, said the idea is "nothing more than a token gesture by the ultimate organisation of tokenism, the ABC".
"Where's their commitment to women over the other 364 days of the year? Surely we want the best in the media all day every day, be it men or women," Credlin said.
Fellow
Sky News
contributor Laura Jayes added that the "ABC should do something more permanent if they really believe in it, it shouldn't be a token one-day event".
Moreover, Labor MP Anne Aly questioned why more women weren't already in these top positions.
"It's a bit tokenistic to me. Gender equality is more than just that," she said.
Even former ABC chairman Maurice Newman labelled the initiative as "tokenism" and said the ABC was "getting further and further into victimhood and division". While ABC presenter Tom Switzer pointed out that "journalists should be judged on their merits and not their gender".
Peta Credlin will be speaking at the National HR Summit which takes place at Luna Park, Sydney, on 29-30 March.
Related stories:
What can HR learn from Australia's 'fiercest political warrior'?
"Where the men are few, they are more highly valued"
ABC to cut 20% of management positions