Joanne Alilovic discusses why law firms should be concentrating on cultivating great workplaces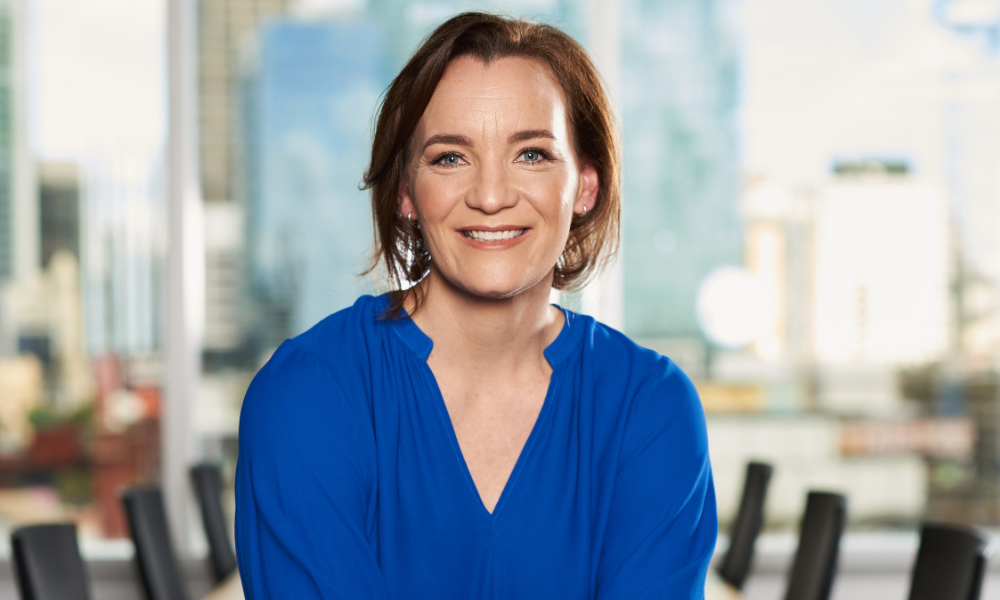 For Joanne Alilovic, the way law is practised needs to change in order for law firms to keep up with the future. The flexible work champion, who founded employment law specialist firm 3D HR Legal, believes that firms must prioritise developing great workplaces in order to retain staff.
Alilovic recently published her first book Homeforce to aid businesses in cultivating an effective home-based work environment – fulfilling a long-held youthful dream and looking to cement the validity of hybrid and remote work within companies. She also believes that there needs to be innovation and more options for modern lawyers in terms of career growth.
In this April interview, Alilovic talks about the legal services offered by non-lawyers, developing a course that helps organisations with cultivating remote and hybrid workplaces and wanting to know the secrets behind Oprah Winfrey's success.
What made you choose a career in law, and what's your favourite part of the job?
When I was growing up, I was told – shall we say – that I was "good at debating", and a high school teacher said I'd be a good lawyer. So I combined that with my interest in business and chose a combined law/commerce degree.
Despite that love of debating, my favourite part of the job is assisting business owners to truly understand their obligations as employers so that they can put in place the right foundations to never have to end up facing legal action.
What is going on at the firm? Are there any new programs and initiatives that you're particularly interested in?
In 2022, we are working on some re-branding, focusing on creating a better customer experience by systemising some of our key processes, and most exciting for me, I am putting together a course to help other law firms and business owners create and manage their remote/hybrid workforces.
What tech-related initiatives adopted by the firm, if any, are you most excited about?
Having been a remote law firm since our inception over six years ago, we have always been tech dependent. This year we are excited to introduce a new project management system to better manage our workflow and improve our customer experience.
What has been your proudest accomplishment in the last year or so?
My proudest accomplishment has definitely been publishing my book Homeforce. As a budding author from a young age, it was incredible to finally see that dream become a reality, and more importantly, to create a resource for business owners who want to see remote/hybrid become a key part of their business future – not just a reactionary measure they introduced during lockdowns.
What should the profession focus more on?
More law firms need to focus on creating great places to work – otherwise we will be a profession filled with sole practitioners all desperately seeking to create their own great place to work. We have seen a large number of lawyers leave firms to set up sole practice, usually for more flexibility. Unfortunately, running your own business is not always all it is cracked up to be. I would love to see law firms really questioning how they do things – the hours, the pricing, the salaries, the traditional career ladder - and looking at innovative ways to provide a greater variety of options that suit the changing needs of modern lawyers.
What are the challenges you expect in your practice, and in the business of law in general, going forward? What challenges are particularly pressing in the country's legal industry?
I think the biggest concern in the business of law generally is maintaining the mental health of our people. Wellness needs to be a major focus in the future – and as mentioned above, it needs to be more than just offering gym memberships and five-minute massages in the office (although those things are great!) It needs to be about wholistic change to how we build our law firms and practice law.
For me, I see the biggest challenge being non-lawyers providing legal services. They are offering similar products/services for less cost and in a way that is often more accessible. Doing law differently is essential for law firms of the future.
What are you looking forward to the most in the coming year?
Definitely building my Homeforce course. I truly believe that remote/hybrid workplaces are only going to keep growing, and I'm looking forward to helping other business owners establish the foundations to make it a success.
If you were given an opportunity to spend a day with anyone (living or dead), who would it be and why?
Oprah Winfrey. Her own story is incredibly inspirational, and she also holds the stories of many of the people she has met through the course of her life. I'd love to ask her about her rise to business success, what she considers have been the key factors to helping her get there, and what she thinks is most needed for success in the current world.