Tickets are available now for popular tech talks at upcoming HR Tech Summit in Sydney on 19 September 2018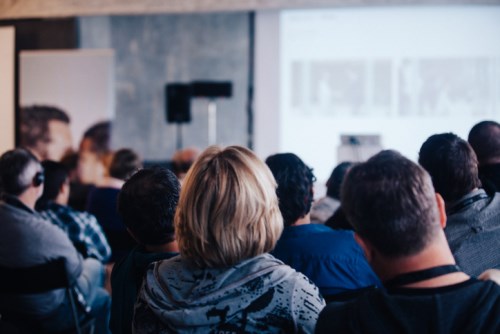 One of the most popular elements of the HR Tech Summit will return in 2018.
The HR Tech Summit returns to the Westin Sydney in September with a new exciting program including panel discussions on data-driven HR, overcoming challenges in HR tech deployment, change leadership in HR tech projects, and emerging HR tech, and a case study from Queensland Airports.
HR practitioners unable to attend the main Summit due to budget limitations can still experience the event by registering for the Tech Talks available at this year's event.
At a low price of $185, HR professionals can pick up practical advice on implementing tech in their workplaces in these short 20-minute sessions covering a range of topics.
Seats are limited so register online and clear your calendar for 19 September.
Tech Talks
9:30am Tips for choosing an HR Tech vendor – Questions to ask
Presented by Adam Scheidler, Workday Solution Architect/Delivery Manager, Appirio
10:00am The future of HR automation
Presented by Glenn Donaldson, Head of Customer Success, intelliHR
10:30am How the digitisation of employment and income verifications can benefit HR?
Presented by Matt Tebbe, EGM Equifax A/NZ Workforce Solutions, Equifax
11:30am The Rise of Platforms: Mobilizing the Workforce to be More Efficient
Presented by Bridget Loudon, Founder and CEO, Expert360
12pm Do you need an STP Check?
Presented by Mike Ellis, Chief Commercial Officer, Synchrony Global
12:30pm The value of data analytics in onboarding and retaining talent
Presented by Stephen Walker, Vice President – Australia and New Zealand, Peoplewave
2:00pm The 3 best ways to integrate HR Tech
Presented by Gerard Barwell, Managing Director, Silverdrop HR & Payroll Services
3:00pm Transform, redeploy or transition
Presented by Anne Moore, Founder and CEO, PlanDo
4:00pm How virtual reality is shaping training and culture in workplace
Presented by Angus Stevens, Managing Director, Start VR
Or if you want to experience the whole Summit, book in now and take advantage of HRD's Early Bird pricing. Save even more with group bookings.
Further information is available at http://sydney.hrtechsummit.com/