Jump to winners | Jump to methodology
Celebrating Australia's most innovative HR leaders
The workplace was reshaped massively in 2022 due to diverse issues such as hybrid working, employee upskilling and reskilling, and developing a stronger focus on the employee experience.
While the challenges have been many, the HR industry's standout performers have stepped up to the plate. The HRD Australia Hot List 2023 showcases the top talent at the forefront of championing transformation.
A strong theme throughout this year's submissions has been the development of new HR initiatives. Many of the winners have been improving opportunities for training and upskilling, overseeing new onboarding platforms, updating wellbeing and parental leave policies, and focusing strongly on employee retention.
"Leading is not for everyone, but it is for me"




Elissa Fletcher, Energy One
Jennifer Porter is an HR consultant and director at Worklogic, a company that supports employers to resolve conflict in the workplace. Her analysis of top HR performers, like those on the 2023 Hot List, is people who can "think outside of the box".
And she adds, "They need to be really innovative. They really need to be listening to their employees about what their ideas might be for creating better workplaces, creating better culture and not doing the same stuff that they've always done. There are many things that make up a good workplace culture and it's the combination of ensuring that your leaders are equipped to successfully lead as well as listening to your employees."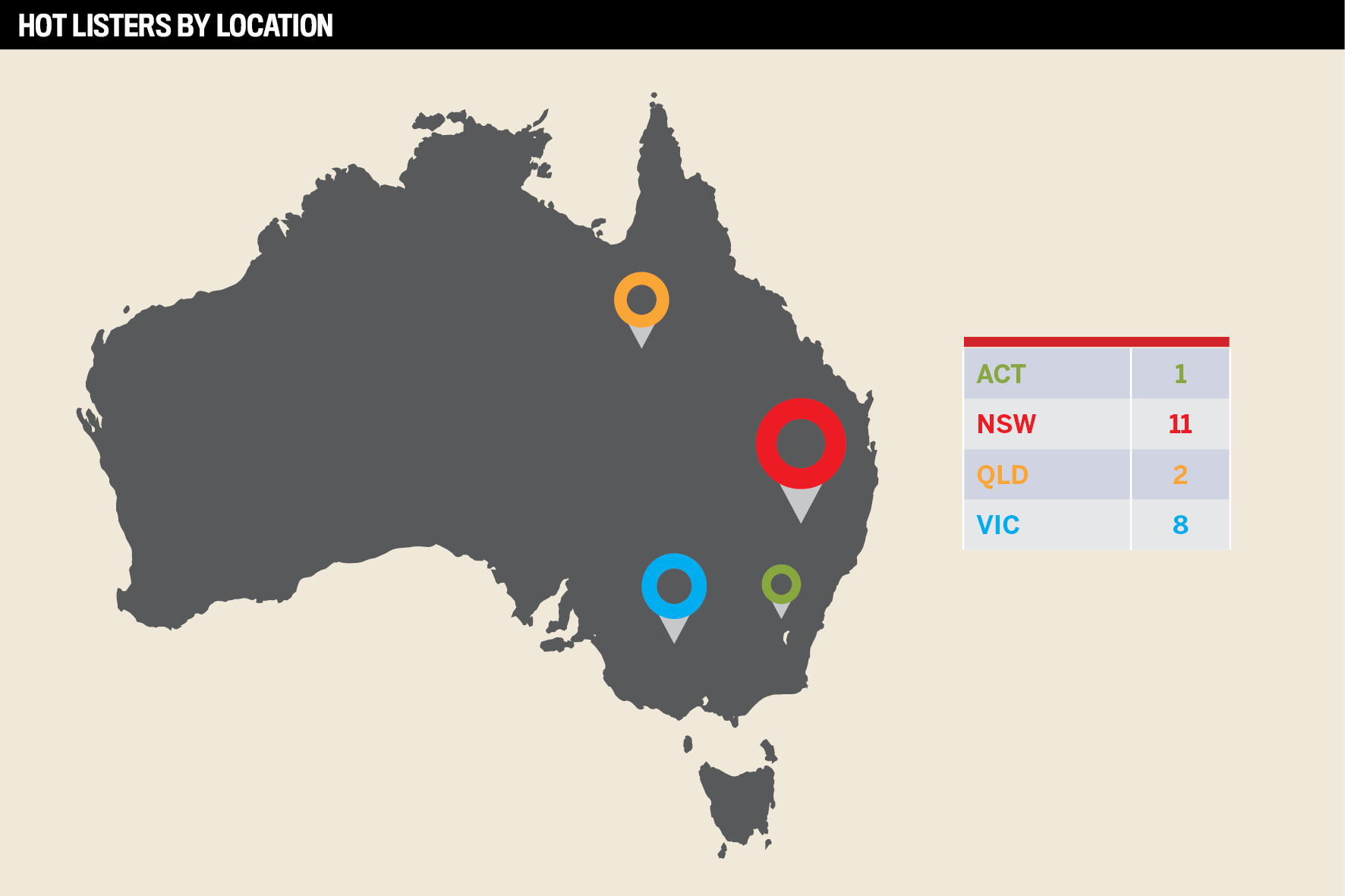 Varying strategies
According to Hot List winner Rachel Tschannen, vice president, international HR at Blackhawk Network, the key to her success has been having a strong team. She says a "we are all in it together approach" has been invaluable for the HR department and has helped her spearhead several successful initiatives.
"I'm fortunate that all the members in our international HR team are driven to achieve results both personally and for the business, and they all continue to grow into and beyond their roles," Tschannen explains.
"As a team, we very much look out for and support each other. It's apparent that a key motivation for them is that the overall perception of the function remains strong, and I think this is something that sets them apart from other teams."
Tschannen has been heavily involved with digital transformation over the last year and has worked to make Blackhawk Network more data-driven in its employee journey. She says that having support from staff at every level of the business has been a significant part of her success.
"Personally, success has come from having strong relationships with key leaders throughout the business," she adds.
"It's so easy to get down in the weeds given how much activity and responsibility flows through the individuals in our team. Taking a broader view also helps to focus, refocus and pivot on our strategy, which always needs to remain agile in such a fast-moving business."
Fostering a similar environment is Marianne Passafaro, head of people & culture at hipages Group – and also part of the Hot List 2023.
She selects her roles by interviewing the company as they interview her. "I have always worked for companies/industries that I believe in and I am passionate about, who are genuine and values driven. I have assessed and made this decision through lots of research, but mainly speaking to people across the company and interviewing the company to find out more about how they like to operate and get things done."
And she adds, "Given I work in the people and culture industry, it is critical that the leadership truly understand and respect the impact that successful people and culture teams contribute to the businesses' success."
Another member of the Hot List is Elissa Fletcher. The global head of people and culture at Energy One likens her approach to her seven-year-old son's magnetic tiles.

"They promote critical thinking, creativity and curiosity. They use connection as the main ingredient to build and innovate. The possibilities are endless as you reimagine and recreate. These are the principles that have driven the evolution of my career."

Fletcher also comments on how being an effective HR leader is something she doesn't take for granted. "Leading is not for everyone, but it is for me." Opening up about her approach, she highlights it's about "understanding the uniqueness of individual strengths, promoting based on potential and empowering my teams to experiment, knowing that they are trusted to learn from their mistakes".
Offering his own nuanced approach is Michael Smith, Marsden State High School's deputy principal for staff development and performance, who attributes his success to connecting with the younger generation and refers to his ability "to lead, inspire, engage and retain Millennials and Gen Z's in the workforce".
Using her own personal life as a blueprint, Belinda Pelle, head of people and culture at Hudson Institute of Medical Research, implemented the organisation's strategic HR plan. A key goal was working towards obtaining a Family Friendly Workplace certification.
"This certification was something I wanted to get onboard with early," Pelle says. "My own lived experience as a working mum of two young children meant I knew the importance of practices that support a positive work-life balance for staff and their families. I identified this as a priority initiative as 50% of our organisation identifies as female."
"Visibility is key. Picking up the phone or sidling up to people's desks to have candid conversations will give you an authentic view of the business, the people, their wins and their obstacles"




Rachel Tschannen, Blackhawk Network

Always learning
Fletcher pinpoints pushing her boundaries as a key part of her success. "The thing that stands out most is stepping entirely out of my comfort zone to lean into responsibilities I didn't feel played to my strengths."

She says, "I still remember many years ago receiving feedback in a review that I needed to enhance my knowledge of HR technology. I felt almost fearful of tech. It's hard to believe that now it's my happy place, exploring the possibilities technology lends to people experience through engagement with the industry and leading system implementations."
Tschannen mirrors that and has been heavily involved with digital transformation over the past year, working to make Blackhawk Network more data-driven in its employee journey.
Fellow Hot List nominee Julie Starovoitova, director at JStar Consulting, advises going against the grain. She says that while it's easy to fall back on tried-and-tested methods, bringing about positive change means having the courage to ask questions.
"Rather than jumping in to do what everybody else is doing, I push to question the value, the benefit to employees and to the business, and to come up with innovative programs that bring real value."
This is a theme that resonates with Smith, another winner who promotes the idea of breaking moulds.
"I have always approached my career with the view that I want to innovate and be at the cutting edge in everything I do," he explains. "My advice would be look at what you can do differently to your competitors and think about the specific needs of your employee base to best support your staff."
For Passafaro, a significant facet of her leadership style is to never allow things to go stale.
"I always put the people at the centre of everything I do and this has always ensured, along with data that everything I am working on is going to produce lots of success for our people," she says. "I learn new things every week and constantly challenge myself and how I do things, which has ensured all teams I have worked in have regularly led the way in the people and culture space."
Backing up her point is that hipages Group, under her guidance, has been recognised in national awards as one of the best places to work.
"The team punches well above our weight, we are a small team with big ambitions, and everyone works very hard to ensure we are continually delivering value to the business," she says.
"I have always approached my career with the view that I want to innovate and be at the cutting edge in everything I do"




Michael Smith, Marsden State High School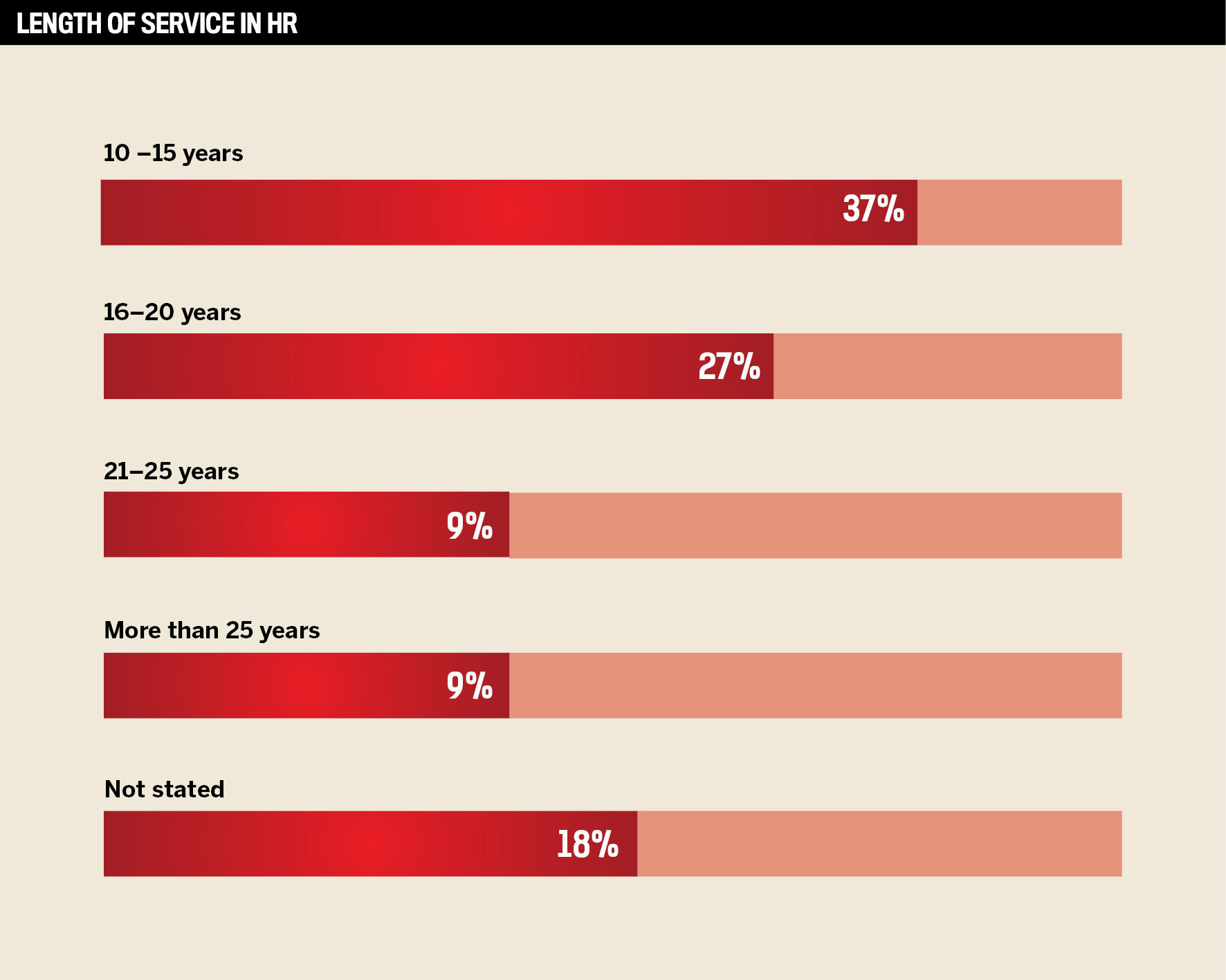 Fundamentals for success
When it comes to shining in the HR industry, Tschannen says the best place to start is in a generalist role.
"To anyone starting out, I would suggest spending a few years in each of your early roles to gain a broad experience in HR and to work in as many industries as you can," she says.
"I often hear early career HR professionals stating they are a people person, and that's how they came to pursue an HR career. This is one part but more importantly, you should know the business drivers, and be commercially focused and data driven. This will help you to influence outcomes and strategy, and being innovative around drawing candidates to your company and retaining diverse top talent to work in an inclusive environment should also be a key focus."
Ultimately, Tschannen says HR is a people-centred business and building strong relationships is paramount.
"Visibility is key," she says. "Picking up the phone or sidling up to people's desks to have candid conversations will give you an authentic view of the business, the people, their wins and their obstacles. It will help you develop better strategies to remove blockers – that's when you become really valuable to the business."
Echoing this sentiment is Fletcher, who also stresses the need to build strong relationships. She concludes that it's key to "take active steps to understand the business and what it means to the people who work there".
Despite being recognised within the sector, Fletcher underlines the need for top performers to keep pushing forward. That's why she opted to join Energy One.

"I was looking for a purpose-led company on a growth trajectory, with an environment where I could challenge the status quo to try new ways of doing things and directly influence change," she says. "I'm learning about energy software and trading services, which is a new industry for me."

Part of her strategy is to use human-centered design to drive high value output. Currently, she is "forming up the Global Executive team and building a plan to create a global culture of togetherness at Energy One through shared ways of working, mindsets and values".
Broadly agreeing with all of these fundamentals is Passafaro. However, she highlights how success can breed complacency and emphasises the need to guard against it. Her advice is to "increase your curiosity which is an extremely important skill in HR, particularly as you develop and are required to have tougher conversations".
She also reiterates to never forget the first principles approach and what an HR leader is there for. "Always advocate for your people and continue to put people at the centre of everything you do."
"I have always worked for companies/industries that I believe in and I am passionate about, who are genuine and values driven"




Marianne Passafaro, hipages Group
Adina Leu
Director
Australian Public Service Commission
Alissa Taylor
Group HR Director
Real Pet Food Company
Amy Watts
Vice President, Talent & Culture
Accor Apartments & Realty
Anoop Chaudhuri
Vice President, Human Resources
Ford Motor Company
Belinda Pelle
Head of People and Culture
Hudson Institute of Medical Research
Brooke Adams
HR Director, Australia and New Zealand
Slalom Australia
Caroline Henshaw
Head of People and Culture
Mantel Group
Dora Peake
Group General Manager, People & Culture
Versent
Evette Moran
Co-CEO and Co-Founder
Mark Moran Group
Jenny Bell
Director of People and Organisational Development
The Fred Hollows Foundation
Jessica Kaaden
Director, People and Communications
SANE
Julie Starovoitova
Director
JStar Consulting
Laura Grant
Oceania DE&I Talent Attraction and Acquisition Lead
EY
Liam Ovenden
Regional Director, People and Performance, Asia Pacific
Colliers
Paul Birch
Chief People and Culture Officer
Transdev Australasia
Renata Roberts
Chief Corporate Services Officer
The Bloomfield Group
Sarah Churchill
General Manager, People and Clinical Services
CareFlight
Susan Henry
Head of People & Culture
Starlight Children's Foundation
By the end of the research process, 22 key figures were selected for their leadership, innovation, and industry contributions. The winners are from a broad range of sectors including real estate, insurance, aviation, hospitality and technology.