Jump to winners | Jump to methodology
Rethinking workplace values
After a year of lockdowns, rising case numbers and concerning new COVID-19 variants, many organisations were firmly back in their "recovery" phase at the end of 2021, and Australia was finally able to ease its lockdown rules and enable people to start travelling again. However, the road to recovery had been long and tough, and HR departments said that 2021 brought some of the toughest challenges to their profession, particularly mental health issues and economic uncertainty.
Comparing 2021 to the previous 12 months, HR leaders noted that the differences were stark. While the start of the pandemic seemed to be a more temporary situation, 2021 brought the realisation that the challenges were going to continue for some time. This led HR leaders to start considering what a post-pandemic workplace was going to look like, and what kind of support employees would need if organisations were to be hit with more restrictions.
"We have consistently provided tools and advice for employees to create a healthy separation between work and home, and to navigate ongoing mental health challenges"
Vicky Drakousis, Allianz
Mental health challenges
"There is no doubt that the COVID-19 pandemic has been one of the biggest challenges ever faced by HR, or indeed business more broadly," says Vicky Drakousis, chief HR officer at Allianz Australia.
"Managing COVID in 2021 has been more challenging than in 2020 in some ways. When the pandemic started in 2020, while it brought many challenges, it had a temporary feeling around it. However, the uncertainty of 2021 saw a shift in tone."
She says that employees became very tired of pandemic-related challenges such as economic uncertainty, distance from family and friends, extended lockdowns and ambiguity around when life would return to normal.
"As a consequence, supporting the mental health of employees was more important than ever. At Allianz, we have consistently provided tools and advice for employees to create a healthy separation between work and home, and navigate ongoing mental health challenges."
Drakousis says that mental health has been a huge focus area over the past 12 months, and organisations have had to be mindful of how prolonged lockdowns can affect mental health and employees' domestic situations. She says this has led to a "new level of understanding and empathy" from employers, whose leaders have also had to manage their own significant stressors. She adds that the mental health impact of the pandemic has caused employees to look to their employees for support, while employers have been challenged to lead with a new level of understanding and empathy, while also navigating their own personal challenges.
"To navigate this, we offered our people leaders specific training to help them manage their teams through difficult periods, while also proactively managing their own mental health. Part of this was having frequent conversations with our leaders about identifying signs of struggle, and how to determine the most appropriate course of action."
Drakousis says that extended lockdowns also prompted a different way of thinking about employee wellbeing. Over the past years, HR leaders have seen a greater need for frequent, open and authentic communication with their employees. Relaxed, personal communication styles resonated strongly with employees in remote and hybrid workplace settings.
"In the face of increased competition and financial pressures, organisations will be looking to improve efficiency and resilience by examining their operating models, ways of working and use of technology and automation – all of which will require HR leadership and support"
Vernon Griffith, QBE Insurance
Modified business models
In the past two years, most office-based roles have transitioned to some form of hybrid working, but the shift has been more difficult for sectors that rely heavily on face-to-face interaction. However, even in such an environment, employees have seen the lasting benefits of digitisation.
Commenting on the new role of technology in the hospitality industry, Sarah Derry, senior vice president for talent and culture at Accor, says that remote working tools have allowed for changes that were never previously on the radar. When things like remote check-ins at hotels became the norm, the hospitality industry took a leap, and employees managed to create a level of flexibility that would have been impossible only two years ago.
"We've been quite a 'traditional' face-to-face business, but interestingly, large numbers of our teams did actually work from home when the pandemic struck in 2020," Derry says.
"That included our reservations and finance teams, and even our front-of-office teams were able to check people in and out remotely. We really had to think on our feet, and the reality for our industry is that we've jumped 20-25 years into the future."
The company also implemented a program called 'Work Your Way,' which is about understanding what people need and enabling people to achieve work-life balance. For example, a chef who would traditionally have worked every single shift at the hotel and done ordering, menu engineering and other tasks in some part of the kitchen, could now work one day a week from home on the same tasks.
"Technology is definitely an enabler, even for an industry like hospitality," Derry says. "Many of the things that our team can now do just wouldn't have been on the agenda two years ago, and I believe that all these changes are here to stay. That's what candidates want, and it's what current employees want, and so we'll want to retain that – and I think that's a good thing."
"We really had to think on our feet, and the reality for our industry is that we've jumped 20-25 years into the future"
Sarah Derry, Accor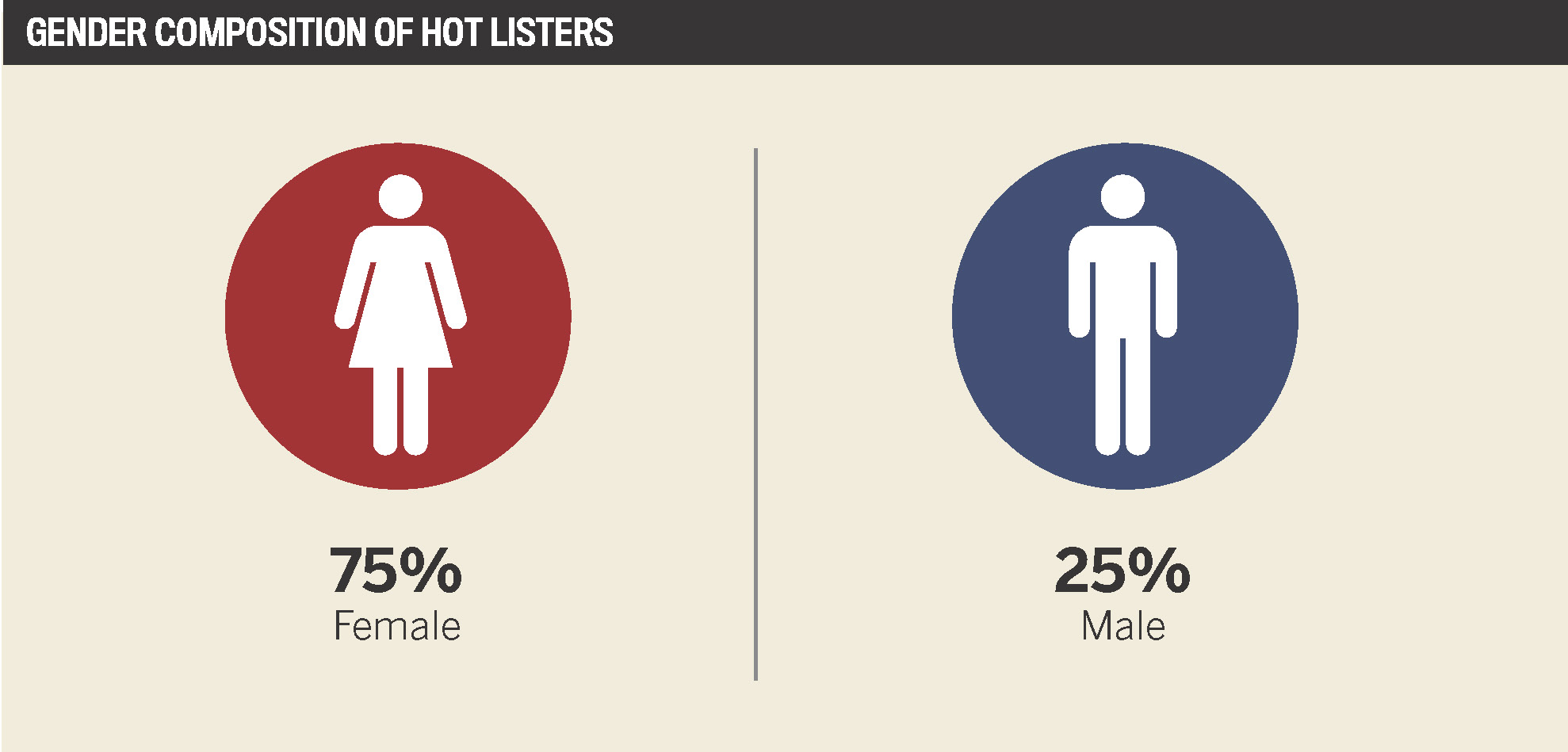 An improved work environment
Looking towards the future, Derry says that employers are undoubtedly going to have to pay more attention to how employees – and prospective recruits – want to work. She considers HR as a driving force in the massive changes happening throughout every organisation, and that it will continue to lead the way in pandemic management, both from a business and a human perspective.
"The future is going to have to be responsive to how employees want to work, whether that's about hours, location or a hybrid working balance, and we'll need to work out how we can get the best outcomes and people," says Derry.
She expects uncertainty to continue for a certain period, but is comfortable with it because of the resilience she has observed so far. "HR has really been a major player in guiding organisations through these times, and I don't think that will stop – and I'm excited to see that happen."
The idea of "job seeker's choice" is also likely to continue throughout 2022, and QBE's global head of HR, Vernon Griffith, says that employees will be looking carefully at what each employer can offer them. He says this will mean increased competition for talent across all sectors, and employers will need to pay close attention to what's important to existing employees and potential new recruits.
"The key themes of wellbeing and culture that have emerged over the last two years are set to continue into 2022. Attraction and retention of talent, flexibility and the location of work will all continue to be key areas of focus as we emerge from the crisis. Employees are likely to compare their values with those of their employers and consider what's important to them," Griffith says.
"In parallel, I anticipate that organisations in the face of increased competition and financial pressures will be looking to improve efficiency and resilience by examining their operating models, ways of working and use of technology and automation – all of which will require HR leadership and support. Overall, I think we've got an exciting year ahead."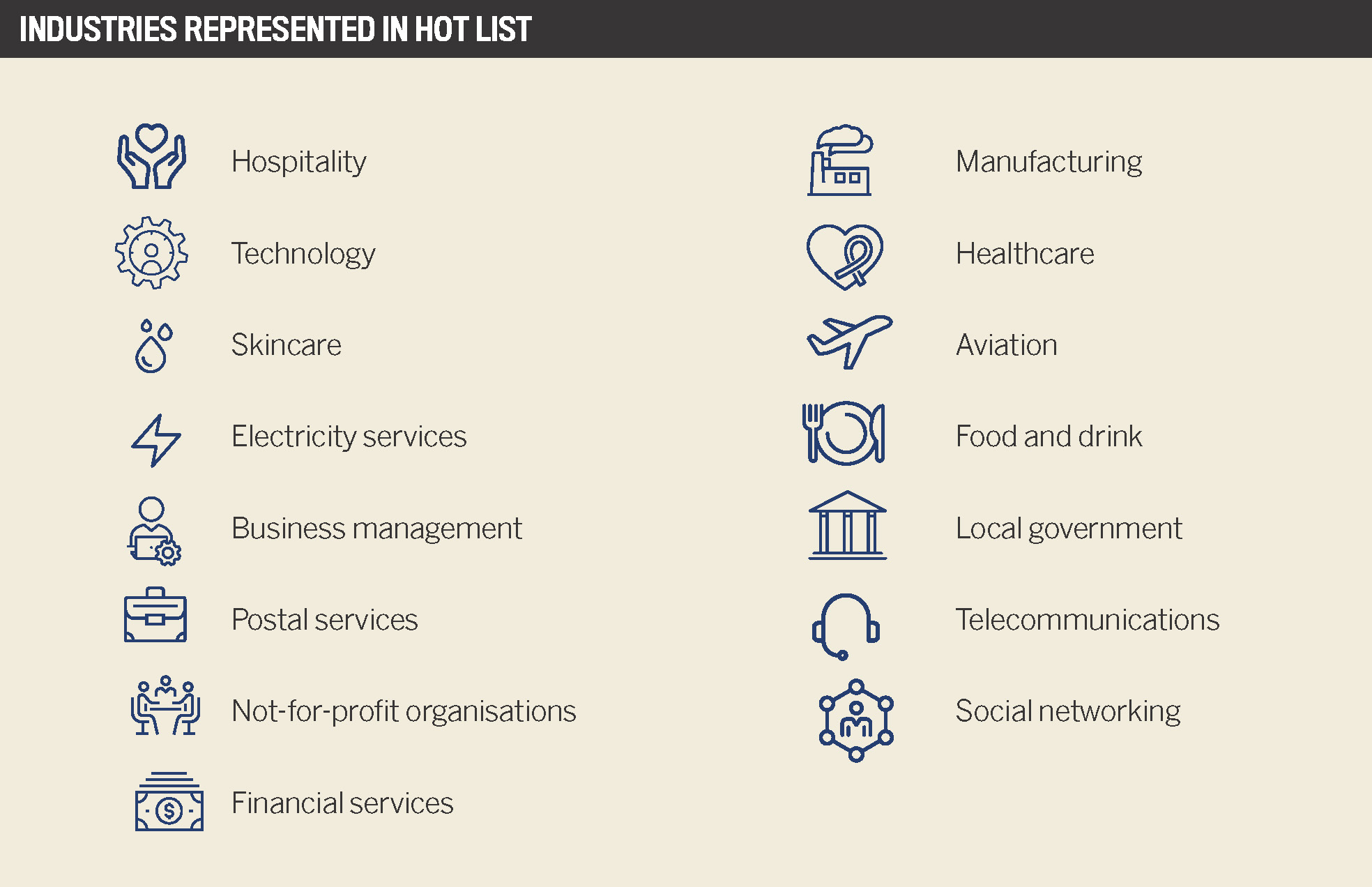 Alex Diab


Human resources director, Business Australia

Alicia Purtell
People and culture director, Lion
Amanda Daly


Head of people, culture and organisational performance, Redland City Council

Amanda Hart


Chief people and culture officer, The a2 Milk Company

Amy Wild


Head of corporate operations, Investa

Anita Patrick


Human resources director, PepsiCo

Anoop Chaudhuri


Vice president, human resources, Ford Motor Company

Belinda Willis


Head of talent acquisition, Deloitte Australia

Brooke Adams


Head of HR Australia, Slalom Australia

Christian Campanella


HR, communications & S&R director, Pernod Ricard

Debra Kraft


Chief people officer, Youi Insurance

Emma Quirk
HR planning & enablement manager, Australia Post
Erika Takahashi

Holly Barnes


Chief HR officer, Vix Technology

Jacqueline Chow


Human resources advisor, CareFlight

Jenelle Sowerby


Head of people, services and systems, Ausgrid Critical Incident Response Team

Jenny Mate
General manager, people and culture, St John Ambulance
Joanne Chin


Chief people officer/SVP, global head of people, The Kraft Heinz Company/Airwallex

Jules Nickson Pole


Head of human resources, Deutsche Bank

Katie Dunne
Head of HR, TikTok
Kent Cabrera


Global head of HR optimisation, Aesop

Linda Carroll


Chief people officer, Affinity Education Group

Luke Fleming
Director of human resources, ICC Sydney
Manon Pietra
People partner, Canva
Mari Ruiz-Matthyssen
Chief of people experience & marketing, Melbourne Airport
Melissa Wong
Senior executive, people & culture, Medibank
Michael Frewen
Chief executive officer, CareFlight
Natalie Nicholson
Chief people & corporate affairs officer, humm group
Peter Bowen


Learning and development manager, Gold Coast Hospital and Health Service

Pritho Saxena
HR leader (China, Australia, Singapore & Philippines), Amazon
Sarah Derry


Senior vice president, talent & culture, ACCOR

Sarah Dunn
Head of employee experience (Asia Pacific & Japan), Adobe
Seemali Shukla
Country HR leader, Australia and NZ, HP
Shruti Ganeriwala
HR director, Unilever
Vernon Griffith
Global head of HR service design and delivery, QBE Insurance
Vicky Drakousis
Chief human resources officer, Allianz Australia Insurance
Victoria Doherty
CHRO, Export Finance Australia
Over 100 HR professionals from across the country were identified. By the end of the research process, 40 key figures were selected for their leadership, innovation, and industry contributions.
The resulting gender distribution is 75% female and 25% male. The leading figures come from a broad range of sectors including banking and finance, insurance, aviation, hospitality and technology.