They say that a change is as good as a holiday – perhaps it's time to apply that logic to your career? The answer may be postgraduate study, of which the shining jewel remains the MBA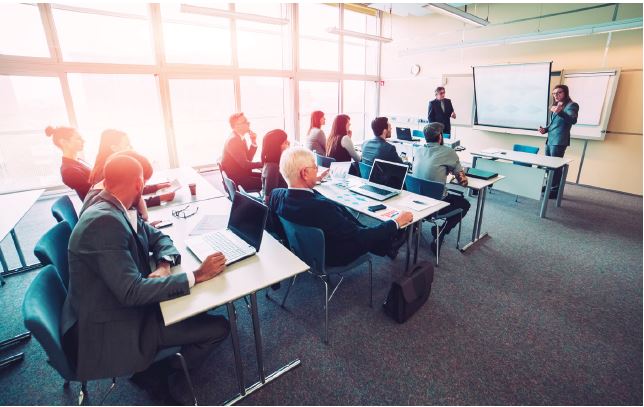 They say that a change is as good as a holiday – perhaps it's time to apply that logic to your career? The answer may be postgraduate study, of which the shining jewel remains the MBA
Following a move from a small town in Zimbabwe to Perth and then Melbourne early in her life,
Barb Hyman
, EGM people and culture at REA Group, eventually opted to study law at
Monash University
. However, once she entered the workforce as a solicitor, she felt something was missing from her working life. She commenced and completed an MBA at Melbourne Business School, which relaunched her career in a totally new direction. "As a lawyer you execute someone else's ideas – I had ideas; I wanted to be heard," Hyman told HRD. "Doing an MBA was a way of fast-tracking; it was a big risk, I went into it blind. But it gave me an opportunity to be in those front line conversations and be part of that ideation."
MBA in hand, Hyman commenced work with the highly esteemed Boston Consulting Group and then went on to work in various marketing and business development roles for Orica and the Museum of Contemporary Art in Sydney, before landing the HR role at REA Group.
Hyman's story is typical of why many professionals opt to undertake an MBA – a change in career path.
The MBA is still one of the most valuable postgraduate degrees for a professional to have in their educational arsenal. Not just because of the weight an MBA designation adds to job applications, but because of the relevancy of the knowledge and skills acquired throughout the study process. On top of that, the networking opportunities an MBA degree affords students is unparalleled.
As Chris Patton, pro vice chancellor (international and enterprise) at Southern Cross University explains, most MBAs – including the MBA offered by Southern Cross – are heavily focused on leadership within a management context, which is a pivotal trait in successful advancement.
"As we move into the expanding digital age, leadership no longer means do as I say," Patton explains. "It's a professional approach to empowering employees and being able to draw out their best, with efficiency and impact."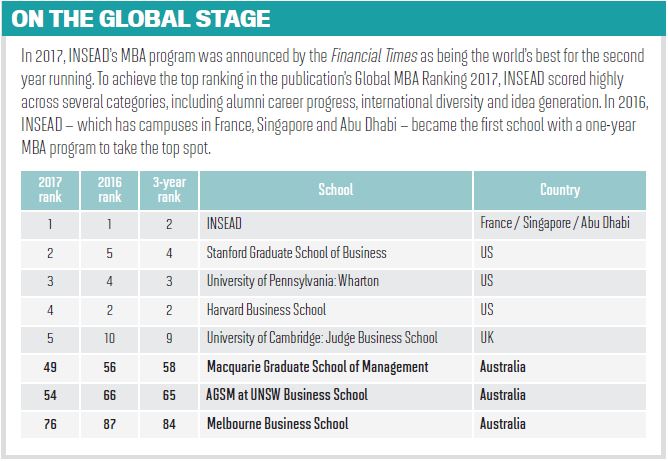 Staying ahead of the game
MBAs have had to move with the times in order to stay relevant to a rapidly changing business world. Contemporary MBAs differ from traditional programs in at least two key respects. First, rather than treat each topic area as separate, today's best programs focus on integrating knowledge around solving concrete, real-life business problems.

Second, there has been a growing demand for programs that allow candidates to combine the breadth of the traditional MBA curriculum with a depth and specialisation in a particular area like technology or change management.

Indeed, 2016 research covering 1,000 students at 35 business schools worldwide (including three from Australia), highlighted just how rapidly the MBA space is changing.

The resulting report, Time for MBA 2.0, produced by education consultants CarringtonCrisp with support from the European Foundation for Management Development, pointed to a move away from the traditional two-year MBA towards options such as e-learning and blended learning. In addition, the popularity of specialist MBAs has soared to the point that interest in specialist and generalist MBAs is more or less equal – the most popular specialist MBAs were finance, international management, IT and entrepreneurship.

Students were also found to have high expectations that a business school will assist them with finding a job upon graduating. The top five career services that prospective students expect to be provided are: career coaching, a mentorship program, career development workshops, consulting projects with a company and a personalised career plan.

The report also shed light on what skills students expect to develop from MBA study.

At the top of the list was leadership, followed by critical thinking skills, entrepreneurialism, negotiation skills and communication skills. Self-awareness came at the bottom of a list of 17 skills.

The report also noted several contrasts between genders. Among them was that men are more likely to want to improve their entrepreneurial skills, with women prioritising negotiating skills.

Business schools have reacted. Course delivery is the prime example of the attempt to match what students are looking for. Course materials can now be supplied online well in advance of classes commencing, and greater study flexibility is now offered. Australian Catholic University (ACU), for example, offers both a standard MBA during weekday evenings (which has a more international flavour) as well as the MBA Executive, taught part-time in weekend intensive mode.

Dr Al Marshall, Faculty of Law and Business at ACU says the MBA Executive program attracts executives from a diverse range of organisations with an average of 17 years' managerial experience. The face-to- face intensive weekend mode of delivery provides opportunities to network and engage with industry and business leaders as guest speakers who bring in a wealth of experience.

"It's no longer enough to teach the basics," Marshall says. "All our course content must be practical, ethical and global in outlook. Social responsibility, ethical leadership, governance, sustainability, innovation and entrepreneurship are the cornerstones of our programs."