HR is shifting from service to a strategy business driver.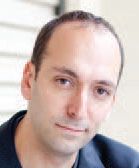 HR IS SHIFTING FROM SERVICE TO A STRATEGIC BUSINESS DRIVER
The VP of Operations says, "I need you to hire five new engineers for me", and HR traditionally responds with: "When do you want them by?" However, this 'yes-man', 'service-centre' attitude of HR is changing, and fast. In progressive organisations HR is emerging as a real strategic business function, not simply a shared service for implementing policy and process. It is quickly becoming viewed as the owner of the organisation's key strategic asset – people; and is no longer simply expected to maintain this asset, but to critically increase the returns on that asset. This is shifting HR into a position to lead a real and positive disruption in business.
THE BEFORE AND AFTER
I like to use the analogy of a car mechanic versus a car engineer to describe the shift in HR thinking. The mechanic services the car, typically following a standard process of, for example, changing the oil, cleaning the filters, etc. The mechanic will also fix a problem once it has occurred. Through their admirable service, mechanics support the goal of a smooth-running car that gets us from Point A to Point B.
The car engineer, on the other hand, is pivotal in designing the solution to achieve the desired outcomes. Starting with the goal of a smooth-running car that gets us from A to B, they will design and build tyres, gearboxes, fuel systems, etc, that interact with each other and the external environment to produce a successful car.
Strategic HR has transformed itself to become predominantly an engineer instead of a mechanic. In the boardroom they are becoming deeply connected to the business strategy, then they design people agendas to achieve those business outcomes.
Increasingly, the CxOs are turning to the CHRO to drive their business forward through workforce capability. The conversation is now around hiring the very best people and then maximising their experience so as to use our people as a competitive advantage. Smart executives know it is one of the last really big levers left to pull in order to exponentially increase business performance. For an increase in Employee Engagement and Performance Enablement of 0.25%, Kenexa research has shown the link to an increase in Return on Assets (ROA) of 1.14%. Mention that you can get a 1.14% increase in ROA to your CFO and watch their interest peak!
SUCCESSFULLY ACHIEVING THE HR SHIFT
Shifting HR to become the strategic 'engineer' is driven top down by the HR leadership. Great HR leaders are maximising the strategic impact they have on their organisations by:
building credibility into the boardroom through bringing a disciplined business focus to people management for example, by articulating the financial impact of HR decisions
proactively driving a people strategy that is measurably linked to business performance by providing feasible business cases for HR programs
creating an HR unit that is efficient, flexible and able to adapt along with the business and external environment
demonstrating the value, that we all know HR can bring, by using together business and HR data to show the bottom-line efficiencies, improvements and growth that can be achieved
If you had answered the opening question from the VP of Operations by saying "How do you measure the effectiveness of your engineers?", you may have uncovered, with more probing, that perhaps it is more of a knowledge and engagement issue. So instead of needing more people, training and engaging the current engineers more effectively would be a far greater return on investment. That is the real essence of the HR shift. Now, as HR practitioners we need to build and then display these new competencies within our organisations and become the leaders of disruptive change.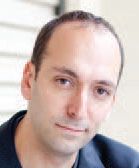 Ed Hurst, Consulting Practice Leader, Kenexa, an IBM Company. 601 Pacific Highway, St Leonards, Sydney. Phone 13 24 26 or email edhurst@au1.ibm.com