As QSuper emerges from a series of functional reviews that have resulted in changes to its organisational structure, Paul Landy, the company's chief of people and transformation, chats to Victoria Bruce about the power of transformational leadership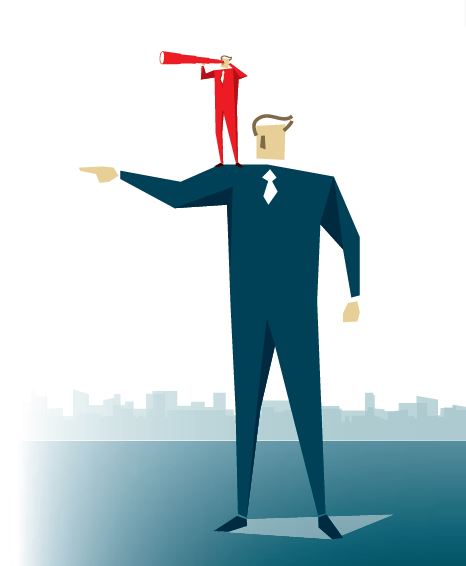 HRD: How would you define transformational leadership and why is it so effective?

Paul Landy: I read the book Systems Leadership: Creating Positive Organisations by Dr Ian McDonald, Dr Catherine Burke and Karl Stewart. I have encouraged many others in my HR team and executive team to do the same. The book describes how people come together to achieve a productive purpose, and how to design organisational systems to allow for this.

Transformational leadership to me is about enabling people to achieve a purpose. The book helps you recognise that people have a need to be creative and to belong; this is a fundamental part of human nature in and out of the workplace. Transformational leaders create positive organisations where they set high expectations for people to achieve; they walk the walk and demonstrate to their people that they can achieve great things and get satisfaction from their work. They are instrumental in guiding and motivating them to do this. The book helped me map out how to create systems within the organisation that allows this transformation.

Transformational leadership is so effective because it relies on people to pave the way and achieve their own success: 'True leaders don't create followers, they create more leaders'.

HRD: What do you see as the relationship between transformational leadership and HR?

PL: They come hand in hand. HR facilitates the creation and set-up of systems in the organisation that allow transformational leadership to take place. Similarly, transformational leadership enables the creation of effective systems that influence how an organisation is designed.

The leadership book I mentioned strips away the complexity that can sometimes be apparent when thinking about this question, and focuses on achieving a common purpose through productive relationships based on core human values/behaviours.

HRD: What are your top tips for HR directors who want to use leadership development programs to inspire positive change in their organisations?

PL: Successful leadership development programs need to be driven and owned by the business. HR can facilitate the process, but the content, design and learning approach needs to reflect the voice of the business and be clearly aligned to the strategy of the business to be most effective. Leaders often forgo their own development due to work commitments or lack of time, so it's key to make the content relevant and ensure practical application to help them in their day-to-day roles, as well as prepare them for the future.

Here at QSuper, an organisational capability audit considered current versus future capability, and this was key to the effective design and engagement of our leadership team, coupled with a launch of programs using the expertise from our marketing and internal comms professionals.

HRD: Would you agree that when HR is not clearly established as a mutually supportive partner with others in the transformation, organisations struggle?

PL: Of course – that is true of any support function within a business trying to enact change and transformational leadership.

HR teams need to spend time working with leaders in the business to better understand their individual operations and drivers. You need to listen broadly and take time to understand the playing field at all levels – understanding the connectivity points across the business and the big levers to pull will result in not only great results for an organisation but also for its people. If you can show the business that you are approaching transformation from both an employee and a company perspective, they are much more likely to support your transformation piece.