The average North American company has just 63 per cent employee engagement. At Cisco Canada more than 90 per cent of their employees are engaged. HRD talked to Cisco Canada VP of HR David Heather about what makes Cisco different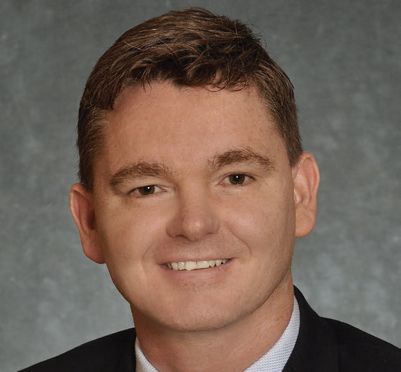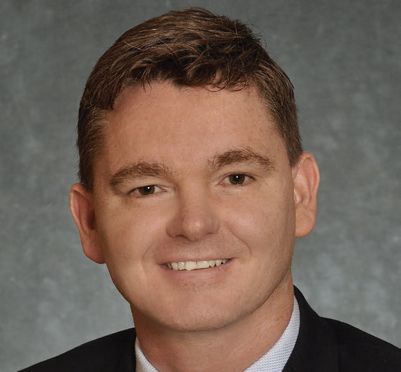 The average North American company has just 63 per cent employee engagement. At Cisco Canada more than 90 per cent of their employees are engaged. HRD talked to Cisco Canada VP of HR David Heather about what makes Cisco different
In 2012, Cisco Canada achieved 90% employee engagement – 40% higher than the North American average and 12 percentage points higher than the average engagement of Aon Hewitt's Best Employers list.
Every HR professional and their dog knows engagement is important, so what sets Cisco apart when it comes to achieving engagement at that level?
BUSINESS STRATEGY
According to vice president of HR David Heather, it's about avoiding the clichés and focusing on engagement as a tool for business success, not a goal in isolation.
"Show me a company that doesn't want to value its employees. Show me a company that doesn't think employees are central to their success," Heather challenges. "It's become intrinsic. For Cisco Canada, it's not about looking at employee engagement as an outcome or a KPI, or viewed in isolation. We look at it as more than an HR initiative."
Heather says it's no coincidence that Cisco has seen significant growth and profitability in the last three to five years, the same period it's been consistently recognised as a top employer.
"We take a lot of satisfaction in that because it drives our business. It's a statement that our employees understand what we're trying to do, how we're trying to do it and they feel like a positive part of that business," he says. "If you can tap into that discretionary effort, where employees go above and beyond the requirements of their role then your company is going to succeed."
DIVERSITY OF THOUGHT
Cisco has been recognised for its diversity, which Heather says is about moving past quotas and numbers to focus on bringing in different ideas and ways of thinking.
"Diversity is not just a measure of how many women you have in your organisation, how many ethnic minorities you have in your organisation, or what age demographics you have in your organisation," he explains. "A truly diverse organisation is one that embraces diversity of thought. If you can embrace diversity of thought, you are tapping into the employee's potential, you are listening, looking for ideas and that's where true business improvement can come from."
Cisco operates in more than 100 countries around the world. Heather worked for Cisco in London and California before moving into the leadership role in Canada. How they embrace their international resources is one of the strengths of Cisco, he says. A balanced approach brings consistent values from the CEO about what kind of company Cisco should be, but remains flexible to adapt to new ideas and input.
"We have truly excellent employees in every part of the world we operate in and part of the secret sauce, or what makes Cisco successful, is listening to those employees," Heather elaborates. "Let's not be beholden to one culture or approach, let's be open and look for innovation and how we can drive success both internally and externally for our customers."
LISTEN AND LEARN
Most companies run annual employee surveys, but Cisco ensures they get and use all the data they can. The 30-to-40 minute survey, which is confidential and anonymous, results in a report that goes first to CEO John Chambers.
"He's passionate about it and that flows through the organisation," Heather says. "The change could be company-wide, if there's an opportunity we're missing in the technology area, or if it's that the coffee in Toronto is terrible we'll deal with that at the local level."
Beyond the annual survey, the company leaders ensure that managers are coached and trained to be open to new ideas and feedback.
"Your most important constituents are your first and second line managers," Heather says. "They are at the front line working with the employees on a daily basis. Often companies neglect this important resource. We've invested significantly in the last year in Canada to try and change the training and learning landscape and we've put our first and second line managers as a key investment area."
STARTS AT THE TOP
From the CEO to each country's leader, there has to be buy-in from the top for this kind of culture to flourish.
"I'm a strong advocate that leadership has to be very present in this space. They need to articulate what's important, not just from a business perspective, but how you do business," Heather says.
Senior leaders in Canada, including president Nitin Kawale, hold regular "Dialogue Cafes", which can involve all 600 Canadian employees, or smaller groups from specific offices or departments. It's an opportunity to present the company strategy, plans and priorities, and always involves a session of questions.
"It's so powerful when the senior leader in a company in the country actually goes to employees and asks for their opinion," Heather says. "It's not rocket science, it's not new management thinking, it's a simple tool, but when the leadership team engages in that way it's a powerful engagement mechanism."
TRUST: THE TWO-WAY STREET
High levels of trust correlate with high retention and engagement, as well as discretionary effort. It's hard to judge what comes first, but it is clear that without trust in an organisation, it's hard to maintain engagement.
It needs to go beyond just talk – employees are good at reading between the lines and they'll remember what you do more than what you say.
"Employees know what is credible," Heather says. "You have to be authentic, not overpromise and then deliver on your commitments. If you can do those things well employees will trust you, they'll have faith in you. When times are tough they'll give you the benefit of the doubt." Trust also has to go both ways. Asking an employee to trust you when you clearly don't trust them is unlikely to win anyone over. Heather says Cisco shows they trust employees through policies such as social media, where Cisco has no restrictions on employee use at and out of work. They train staff on how to use social media, and then allow them to engage and interact as they see fit.
"Where others see a threat, we see social media as an opportunity," he says. "We expect them to use it sensibly and professionally but empower them to do what's right."
OPEN OPPORTUNITIES
Cisco has a low attrition rate for the industry and ensuring their employees have paths to follow and ladders to climb is a necessary part of encouraging long tenures. Career pathing is about allowing people to meet their potential, but what that means is different for each person. Those who want to be managers are given the framework to learn and earn a place in management.
However, not everyone wants to be the boss. How do you encourage those who want to continue to grow and move up the organisation, but who aren't interested in managing a team?
"Some people aren't interested in managing people so we provide a career path for our technology experts that allows them to get the recognition they deserve but doesn't necessarily force them into management," Heather says. "We also have a career path that's not based on tenure or time served, but is based on merit. If you're Generation Y and you excel in your chosen field then you can progress."
BACK TO FUNDAMENTALS
Engagement comes back to core fundamentals – listening to feedback, having an open culture, rewarding success, holding people accountable and ensuring the organisation and its people reach their potential.
"I don't think we do anything unique. I think we use a lot of the tools and methodologies other companies use," Heather says. "What I think has given us success and will hopefully give us continued success is a level of humility; you're only as good as yesterday.
"You need to continue to look forward, continue to engage with your employees and try to solve the problems they have, and execute on all commitments."
It's not complicated, but there's also no shortcut to success.