With Singapore losing its competitiveness, what can HR do to rectify this situation?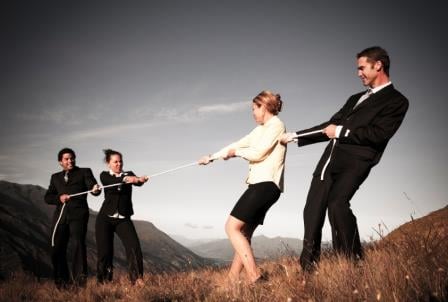 With Singapore dropping down to fourth spot on the IMD World Competitiveness Index, it is time for businesses to step up and improve. To do this, HR plays an important role, said Jeannine Hertel, chief operating officer at Mercuri Urval Singapore.
Looking forward
First of all, it is critical to identify the right talent in order to boost competitiveness, she said. Sometimes though, companies can tackle this in the wrong way.
"Many organisations nominate high potential talent or emerging leaders based on their past performance. This however means they base their decision on data which won't be very relevant when these candidates are selected to take over another responsibility."
If employees are chosen to fill a role they have yet to undertake, it can be too easy to misjudge their ability to succeed by looking at their past performance, she said.
"It is like assuming a sprinter is able to run a marathon by multiplying the amount he needs to run 100 metres. We all know this isn't an option."
Spotting potential
Therefore, potential leaders need to be identified based on their potential, she added. Measuring this can be difficult particularly if the right diagnostic or predictive instruments aren't in place.
In this case, it is not possible to simply give the sprinter a go at running the marathon as this would dramatically decrease his competitiveness, Hertel added.
"Still, some people decisions look just like this: let's give it a try, if it doesn't work, we still can look for an alternative solution."
With this approach however, critical aspects such as team engagement and effectiveness, customer satisfaction and process flow can be affected, she said.
"The best way to measure potential is to have rock solid and robust diagnostic procedures in place which take past performance only into account where it matters for the future.
"These procedures should also have the ability to predict success in a future role in a scientific, reliable and valid way and also take a company's current and future circumstances into consideration."
Man versus machine
Hertel pointed out that purely computer-assisted instruments often fall short of doing the job here. Instead, the involvement of an experienced consultant or qualified HR team member is required to make the best possible use of the diagnostic results.
Once the right leadership candidates are identified, HR should help to develop them further and unfold their potential in such a way that their individual needs are met.
"This requires the involvement of the leaders in place and targeted development plans that are followed through properly with clear objectives in sight," she said.
Business transformation
Another aspect that can boost a company's competitiveness is changing the processes and policies in play, she said.
"It is worth it for HR to take a close look at the performance management systems in place. In many cases, it is exactly this: performance management. Not potential or capability management. If HR would like to make a strong business impact, this is where the work should start."
A review of the existing system can discover areas where the company and its leaders fall short. For instance, if the annual performance appraisals are nothing but a box ticking exercise, this can reduce long-term competitiveness.
"Performance and potential management systems aren't an HR tool," she said. "They are business steering tools which can lead directly to improved competitiveness and results."
Issues in Singapore
HR teams in Singapore face two crucial challenges when trying to boost competitiveness within an organisation, Hertel said.
First, most organisations are faced with processes and systems which have been globally rolled out. Often, the designers of these systems are based in Europe or the US, she said.
"As much as global alignment can make lots of sense in order to consider an organisations' talent population as a global talent pool, however, not everything might make sense in the Singaporean or Southeast Asian market."
Having the option to adapt these global systems to the individual challenges of Singapore such as talent shortages and fast-paced environments would be very helpful, she said.
"Furthermore HR has to continuously rise here in Singapore to become a true business partner. This requires leaders and HR to work closely together, involve each other, and listen to each other."
Amidst the challenging environment Singapore presents, HR needs to receive a strong mandate and be recognised as an important contributor in the value creation of each company, she said.
Related stories:
Why is Hong Kong more competitive than Singapore?
Has competitiveness become an old dog's trait?
Singapore, it's time to slow down