Beware: one in 10 workers are willing to fabricate proof of their illness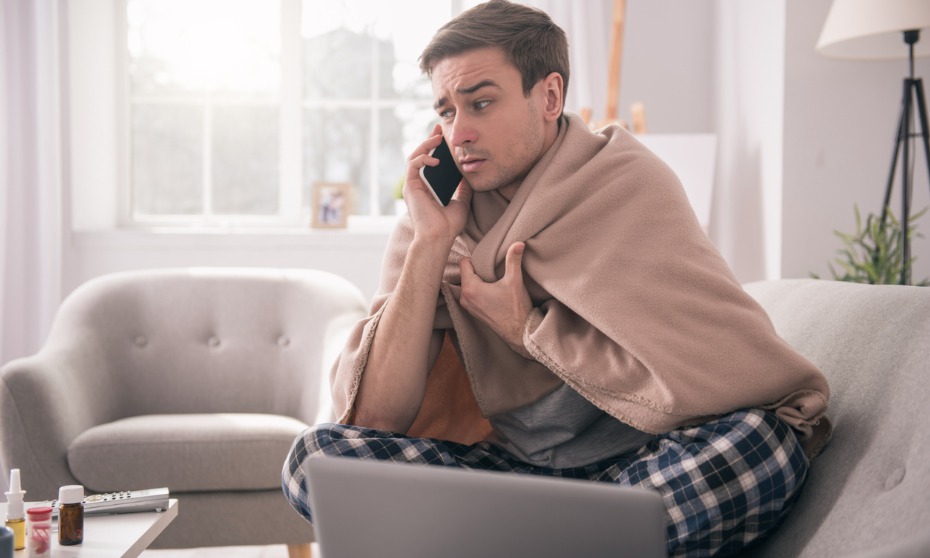 Day in and day out, there are those among us who diligently come to work ready to face the challenges ahead. Indeed, it's a matter of self-discipline.
Being in the prime of their health too, these employees also rarely pull a sickie.
In fact, a recent survey from employee engagement specialist Perkbox showed one in five workers on average have never called in sick.
In contrast, however, one in 10 workers are willing to fabricate proof of their illness just to skip a day of work. It's these errant employees who reflect the sickie culture, often "abusing the system" with their poor work ethic, according to 44% of respondents.
READ MORE: How can HR eradicate serial staff 'sickies'?
What's the weirdest excuse you've heard from an employee calling in sick? Perkbox has identified the top 10, ranked from best to worst:
#1
I fell over in the shower and knocked myself out.
#2
My partner threw the TV remote at me and I chipped my tooth.
#3
I fell down the stairs and broke my coccyx (tailbone).
#4
I thought it was Saturday today.
#5
I accidentally ate cat food instead of tuna and feel terribly ill.
#6
My doctor's appointment was delayed by two, then four, then eight hours. Then, finally when it was my turn, I was in the toilet, so I kept waiting.
#7
I got lucky last night and didn't know where I was in the morning.
#8
I needed a day to catch up on Brexit deals and learn how to apply for permanent residency. It's for the company's sake, too, you know.
#9
I dreamt I was at work. As I thought I was there, I just stayed asleep.
#10
I had a bad dream and needed the day to recover.
READ MORE: Which country takes the most 'sickies'?
'More serious issues'
While some excuses might sound funny, these reasons also point to how people are "unhappy, depressed and overworked" in the workplace or at home, according to half of the respondents.
"Sickies result from a lack of engagement in the work employees do or in the business they work for, and are often telling of more serious issues," says Hannah Sims, international product manager at Perkbox.
"Having and enforcing a clear sick leave policy not only makes legal sense and allows you and your business to track absenteeism," she adds. "It also means you can keep a pulse of your company's health and signal to employees that you take their well-being seriously and are always looking for ways to proactively help them."