4 in 5 employees report feeling a sudden energy dip in the afternoon – here's how many are coping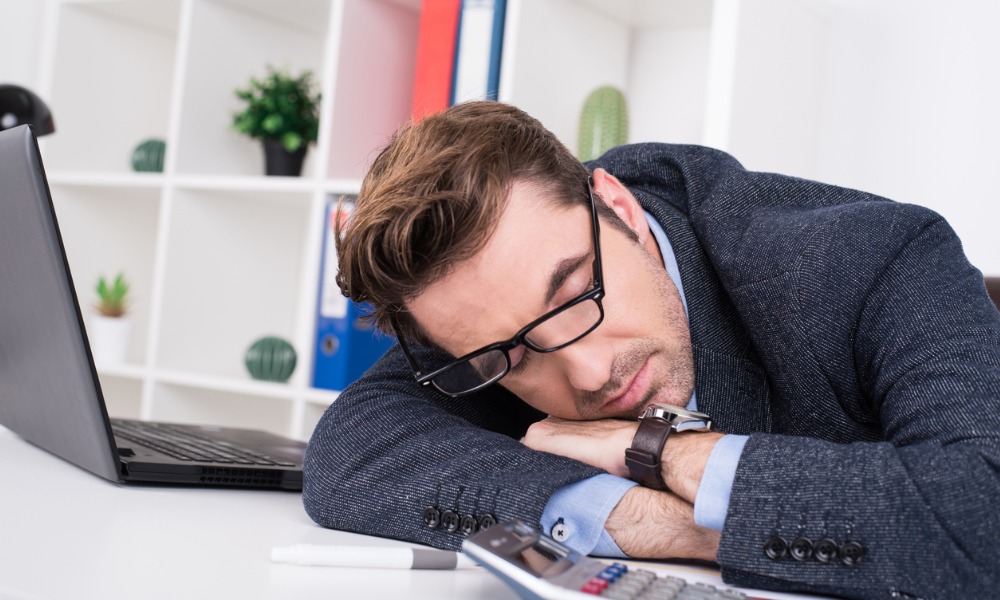 It's after-lunch and the buzz of a busy workplace has died down. Chances are, your workers are experiencing the 'afternoon crash'.
This period, lasting between 2 p.m. and 5 p.m., is typically when employees feel the least productive, so some use it to tie up loose ends or finish simpler tasks instead, a survey from payroll specialist Paychex showed.
In fact, four in five workers report feeling this "sudden energy dip", and it's said to happen an average of 3.2 days, or more than half the work week.
Employees can end up feeling very drained during the midday slump that a quarter have admitted to falling asleep on the job due to exhaustion and a lack of focus, the study found.
How do workers combat the 'afternoon crash'?
One quick fix is caffeine. It's a remedy for three in five respondents (57.3%), and nearly half of caffeine-dependent workers rate it as effective. But, as analysts from Paychex pointed out, "the effects can plateau, and side effects may persist".
Other solutions to the afternoon slump entail workers becoming physically active and recharging their mind and body in a setting other than the workplace. Two in five workers stretch, while a third go outside for a walk or get some fresh air.
Some resort to socialising with colleagues (26.3%) to give them a midday boost.
READ MORE: Long work hours waste time and lead to lower productivity
Others take a more holistic approach by trying to get more sleep at night (24.1%) or avoiding a carbohydrate-packed lunch (12%), which reportedly causes the body to release serotonin, the neurotransmitter associated with sleep.
As there is a variety of techniques to combat the afternoon slump, Paychex compiled the following methods:
Drinking a caffeinated beverage
Taking a break from a project
Stretching
Having a snack
Drinking water
Walking
Going outside
Switching work tasks
Socialising with colleagues
Trying to get more sleep at night
Listening to music
Avoiding a carbohydrate-heavy lunch
Chewing gum
Taking a power nap
Eating dark chocolate
Calling a friend or family member