With the nationwide staffing shortage, it's already been challenging to recruit and retain healthcare workers during the COVID-19 pandemic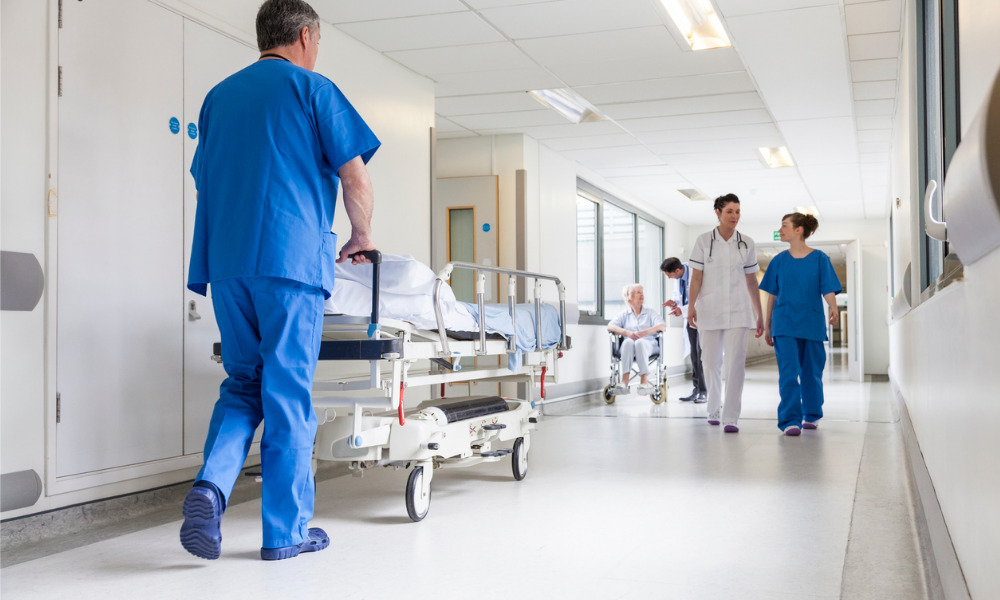 Several of the largest hospital systems in the United States have ended their COVID-19 vaccine mandates for employees after a federal judge temporarily halted President Joe Biden's vaccine mandate for healthcare workers.
Nashville, TN-based HCA Healthcare Inc. and Dallas-based Tenet Healthcare Corp., which combined operate more than 250 hospitals and more than 2,400 healthcare facilities across the country, have dropped their mandates, The Wall Street Journal reported. Nonprofits, such as Altamonte Springs, FL-based AdventHealth and Ohio-based Cleveland Clinic, have also dropped their mandates.
In November, St. Louis-based US District Judge Matthew Schelp issued a preliminary injunction that said Centers for Medicare & Medicaid Services (CMS) lacked the authority by Congress to execute a vaccination directive for providers included in healthcare programs for the poor, disabled and elderly. The ruling applies to Alaska, Arkansas, Iowa, Kansas, Missouri, Nebraska, New Hampshire, North Dakota, South Dakota and Wyoming.
Read more: Vaccine mandate's legal limbo means employers should 'proceed with caution'
Under Biden's mandate, more than 17 million workers in approximately 76,000 healthcare facilities and government-funded home healthcare workers across the country had to get their first vaccination dose by Dec. 6 followed by a second shot on Jan. 4.
However, hospitals have already been contending with a tight labor market during the Great Resignation. With the threat of vaccine mandates looming, it's been a struggle to retain nurses, technicians and janitors. Thousands of nurses left the industry or lost their jobs rather than get vaccinated, The Wall Street Journal reported.
As of September, 30% of workers at more than 2,000 hospitals across the country surveyed by the Centers for Disease Control and Prevention (CDC) were unvaccinated. "We continue to strongly encourage our colleagues to be vaccinated as a critical step to protect individuals from the virus," HCA spokesman Harlow Sumerford told the Journal.
According to the American Hospital Association, 42% of US hospitals have COVID-19 vaccine mandates in place.