Employee recognition comes in many forms, such as free food, new benefits and even a simple thank you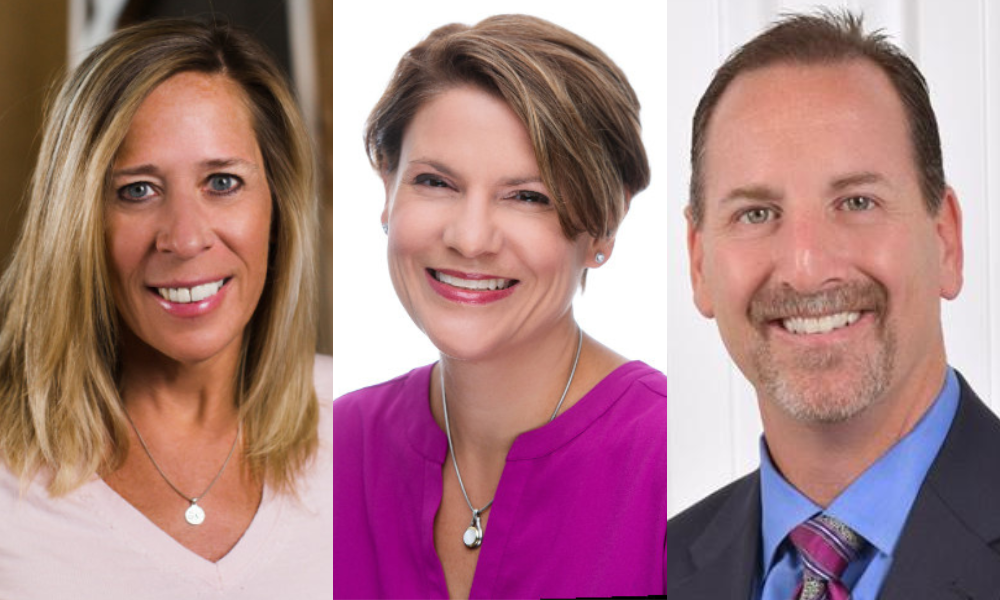 Noodles & Company is celebrating more than just its own workforce for Employee Appreciation Day.
The fast-casual restaurant chain, which has 14 locations throughout California and more than 8,000 employees, is also recognizing its competitors' employees.
The company is inviting restaurant workers from any brand to enjoy a free bowl (up to a $13 value) at Noodles on March 2, one day before companies throughout the United States, Canada and the United Kingdom celebrate Employee Appreciation Day.
"This offer is our way of acknowledging the hard work and dedication restaurant workers provide every day," Sue Petersen, executive vice president of inclusion, diversity and people at Noodles & Company, told HRD. "The food service industry has faced insurmountable challenges over the past few years, yet restaurant workers remain the heart and soul of the industry. With that, we decided to go big and do something special to make a difference in honor of Employee Appreciation Day."
Then, on March 3, the company will roll out a financial wellness program that gives employees access to financial experts.
"Over the last two years, we've continued to invest in our benefits program to ensure we're thoroughly nourishing the lives of our team members," says Petersen, a 25-year HR veteran who has also worked for Walgreens, Quiznos and Chipotle. "We're dedicated to 'uncommon goodness' and through that commitment, we launch 'uncommonly good' offers, benefits and more year-round to honor our people and communities."
Employee recognition should come from the top
Appspace, a Dallas-based HR technology firm with offices around the world, is taking a different two-pronged approach to Employee Appreciation Day.
First, there's a leadership-driven component, as company leaders are encouraged to make short videos thanking their workers for their year-round efforts, listing their specific contributions and explaining the impact they have on the business.
Secondly, employees will be encouraged to show appreciation for one another by giving shout outs on the newsfeed of the company's intranet and employee app. There's an incentive, too: for every kudos you get, and every kudos you give, your name gets entered into a raffle. Winners for each category will receive gift cards to their favorite local restaurant.
"The easy way is to say, 'let's bring in doughnuts and cupcakes,' but I'm not sure that meets the meaning of appreciation," Holly Grogan, chief people officer at Appspace, told HRD. "I can pick up my own doughnut to bring to the office, but I can't force somebody to say 'thanks so much for doing this for me.' Our approach to Employee Appreciation Day creates an atmosphere where we're giving true appreciation versus a thing or a token."
Don't limit rewards and recognition to Employee Appreciation Day
Meanwhile, at Servicon, a Culver City, CA-based commercial cleaning company, there aren't any grand plans for Employee Appreciation Day.
"Employee appreciation is a continuous process that should be executed year-round," Richard Conti, chief people officer at Servicon, told HRD.
The company recognizes employees through social media shoutouts and structured programs, like awards for exceptional work, demonstrating company values, giving back to the community and organizing events and parties. The company also shows employee recognition by celebrating birthdays and anniversaries; in fact, Conti says, Servicon CEO Laurie Sewell takes time out of her schedule to call every employee to wish them a happy birthday.
"People spend more time at work than they do with their families," says Conti, a 30-year HR veteran who has worked for NASA, Sony, Comcast and other high-profile employers. "You can't fake appreciation – it has to be genuine and all encompassing."
What are the benefits of employee appreciation?
Less than a quarter (21%) of workplaces worldwide have highly integrated employee recognition, according to the O.C. Tanner Institute's 2023 Global Culture Report.
That's troubling because highly integrated employee recognition brings plenty of benefits to an organization, such as increasing the odds of great work, high engagement and thriving culture. On the flip side, highly integrated employee recognition decreases the odds of employee attrition and burnout.
Furthermore, 69% of employees agree that their well-being would improve if they were simply thanked more for their hard work, according to Reward Gateway's 2023 Employee Engagement Trends Report. More than two-thirds (67%) of employees would like to be rewarded and recognized more for their hard work than they are currently.
The research also confirmed that people who rate rewards and recognition from their managers and colleagues as "good" or "excellent" are far less likely to experience burnout, stress or feelings of being overwhelmed.