Reward Gateway director explains how employee appreciation benefits your staff, managers and business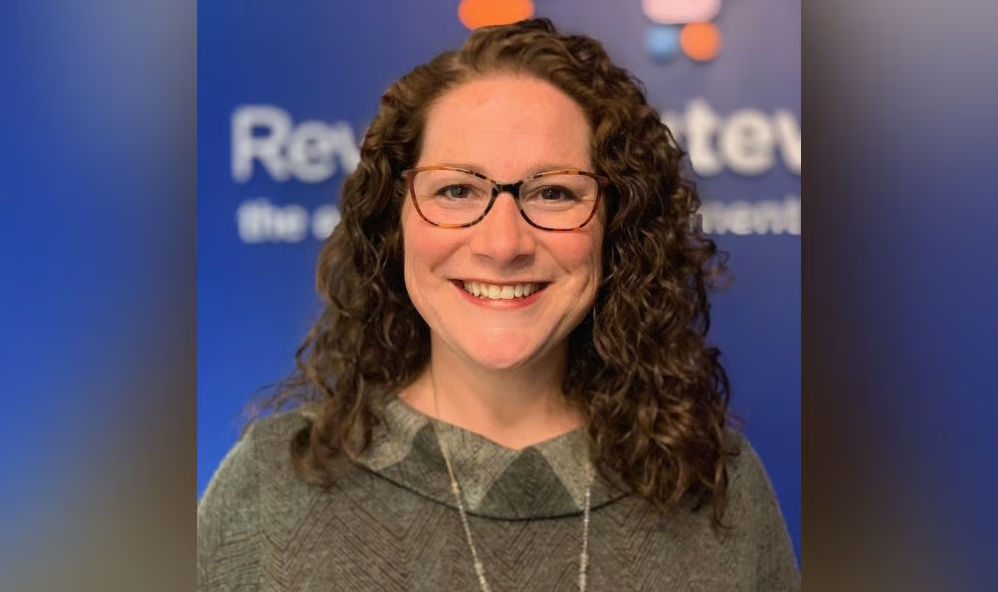 This article has been produced in partnership with Reward Gateway.
Employee Appreciation Day is on March 3rd this year, and it's a reminder for employers that they wouldn't be where they are without the dedication, ingenuity and hard work of their employees.
After all, the importance of building relationships with employees can get overlooked amid the hustle and bustle of running a business in 2023. Executives, managers and employees alike are juggling multiple priorities, deadlines, emails, phone calls and Zoom meetings to remain competitive in this breakneck pace.
However, company leaders (especially in the C-suite) should take a breather to recognize and reward their teams because employee appreciation is desperately needed right now.
Employee appreciation reduces burnout
Nearly half (46%) of employees say they experience burnout at work frequently, according to Reward Gateway's 2023 Employee Engagement Trends Report. Furthermore, 48% cite burnout at work as impacting their overall well-being.
So, how can HR leaders help alleviate their workers' stress?
Well, more than two-thirds (69%) of employees agree that their well-being would improve if they were simply thanked more for their hard work, according to the survey. In fact, 67% of employees would like to be rewarded and recognized more for their hard work than they are currently.
The research also confirmed that people who rate reward and recognition from their managers and colleagues as "good" or "excellent" are far less likely to experience burnout, stress or feelings of being overwhelmed.
"Research continues to support recognition," Alexandra Powell, director of client cultural insights at Reward Gateway, told HRD. "It reduces the impacts of stress and supports well-being. Recognition also makes it more likely that employees will want to go above and beyond."
Powell has not only helped HR and business leaders drive culture change for more than 20 years, but also coached thousands of managers in a range of industries. She points out that recognizing and appreciating employees has a cascading range of positive effects on corporate culture and performance.
"It increases retention and productivity, and helps employees feel connection to the company's mission," Powell says. "It's such a powerful, but simple tool."
Employee recognition should be all year round
Powell stresses that employee recognition shouldn't be limited to one day in the calendar.
Instead, she urges clients to use Employee Appreciation Day as a springboard to a long-lasting transformation of company culture.
Reward Gateway's goal is to make its clients' cultures more engaging using HR technology. The company offers a one-stop shop, including an employee communications tool, employee recognition eCards, employee rewards and redemption, and some clients are even using the technology to create a benefits hub to highlight all they do for their employees.
Creativity and innovation are prized in the company, perhaps reaching their zenith on Employee Appreciation Day, which is the first Friday every March.
"Employee Appreciation Day is an important internal touchpoint as well," Powell says. "One year we had a live band streamed out to our teams around the world. And we always have a goal to get lots of digital recognition shared within and across teams."
How will you celebrate Employee Appreciation Day?
While rewarding and recognizing employees may seem like a daunting task, especially as high-profile employers across the United States make budget cuts ahead of a potential recession, in reality, it's a cost-effective, worthwhile investment that improves company performance and reduces turnover.
Companies can use simple, thoughtful gestures to show how much they value their workers, like focusing on how an individual's work supports company values or by asking employees what they are proud of each week. It's all about treating employees like human beings, which in turn has a host of positive effects on managers, too.
"When you receive recognition there are a lot of mental and physical benefits," Powell says. "It reduces stress, improves cardiac functioning and literally changes your brain chemistry when you feel you're making a difference. Being recognized is great, but just taking a moment to be grateful does very similar things to your brain. Focusing on what is working can be like self-care for managers, too."
To learn more about ways to celebrate with your employees, check out Reward Gateway's Employee Appreciation Day hub.