Even the largest employer in the U.S. is cooling off on recruiting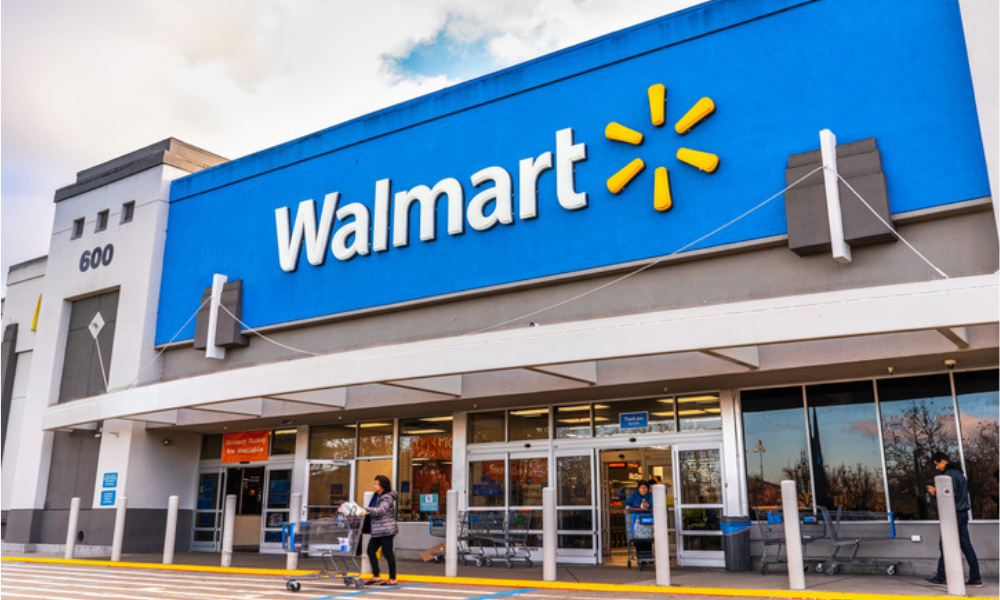 Walmart, the largest employer in the United States, has announced that it will be hiring 40,000 seasonal and full-time associates for the busy holiday shopping season.
The Bentonville, AR-based retailer says it's hiring for a variety of positions, including seasonal store associates, customer service associates and 1,500 full-time truck drivers. The company has heavily invested in its private trucking fleet throughout 2022, increasing the first-year pay threshold to $110,000 to attract potential workers, CNBC reported. More than 50% of its seasonal U.S. associates will transition to part-time or full-time roles in the new year, the company says.
Meanwhile, current associates will be able to pick up extra holiday hours, after which Walmart will add to its temporary staff as needed. These associate positions saw three wage hikes last year that brought the average hourly wage to $16.40, CNBC reported.
Read more: WorkStep CEO: Frontline workers remain in high demand
Walmart's seasonal hiring total is down 73% from last year, when the company added 150,000 mostly permanent and full-time associates, as well as 20,000 supply chain workers. It's yet another sign of Corporate America preparing for an anticipated recession. Since early summer, high-profile brands across the country, especially in California, have announced layoffs, job cuts, hiring freezes and slowdowns. In fact, more than 650 startups and tech firms have laid off more than 110,000 people in 2022, according to Blind's tech layoffs tracker.
Just this week, Gap Inc. planned to cut roughly 500 corporate positions in San Francisco, New York and across Asia, the Wall Street Journal reported. Plus, real estate giant Compass is undergoing layoffs as part of its plan to "significantly" reduce costs by the end 2022, VICE reported. Although the size of the layoffs wasn't disclosed, the company's technology team will be heavily impacted.
It's not all doom and gloom, though. American Express this week announced that it plans on hiring 1,500 more workers for its technology arm, Bloomberg reported. The financial services firm is on the lookout for scientists, engineers and analysts for handling everything from fraud management to lifestyle services to the company's venture-capital arm. At the end of last year, the company had 64,000 employees and has already added more than 3,600 technical workers this year.
Meanwhile, Amazon is investing $450 million in its delivery drivers to offer higher compensation and help them advance their careers. Through the Next Mile program, the e-commerce juggernaut is providing drivers employed by participating delivery service partners (DSPs) with up to $5,250 per year to access more than 1,700 academic programs within the United States.
Participating DSPs and their drivers will have access to skill-based programs, GEDs or degree programs at educational institutions across the U.S. Next Mile will be available to all participating DSPs and their teams starting in January 2023, with Amazon reimbursing DSPs for tuition expenses for all eligible drivers. The company will also now offer a 401(k) program to U.S.-based DSPs and support owners in matching contributions for drivers.