The total blew away expectations in some refreshing news for the economy amid the Great Resignation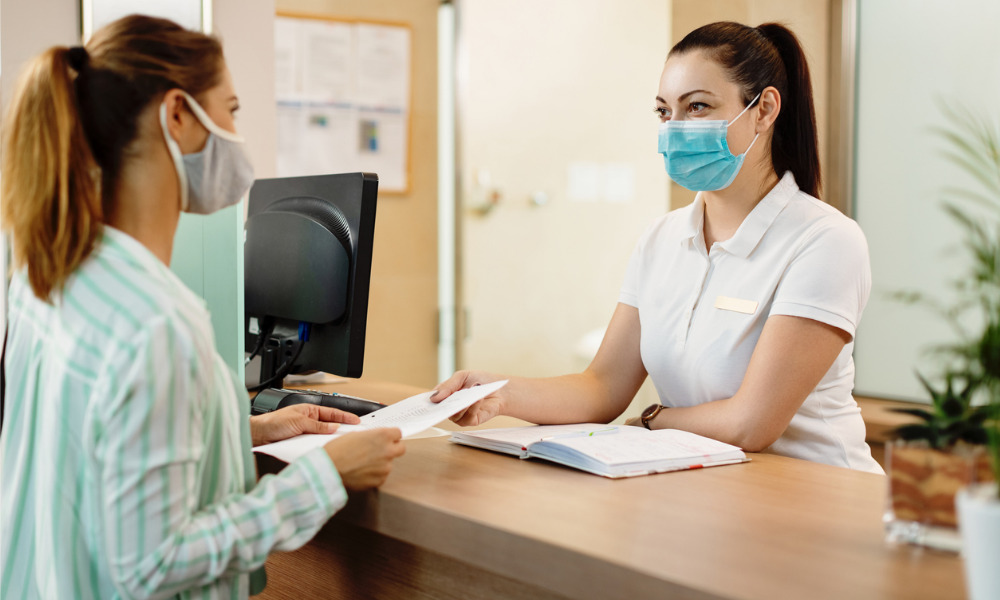 More Americans returned to the workforce at the end of 2021, according to the just-released ADP National Employment Report.
Private sector employment increased by 807,000 jobs in December, up from the November gain of 505,000, according to ADP data. That blew away the Dow Jones estimate of 375,000 jobs added. It was the second-strongest jobs total of the year, surpassed only by the 882,000 jobs added in May.
Job gains were seen across businesses of all sizes – large companies, with 500 employees or more, added the most. All industries measured by ADP reported job growth, with leisure and hospitality leading the way with 246,000 new positions. Trade, transportation and utilities added 138,000, professional and business services increased by 130,000, and education and health services contributed 85,000.
Service-related professions brought in 669,000 new hires. Meanwhile, manufacturing jobs rose 74,000 and construction added 62,000.
"December's job market strengthened as the fallout from the Delta variant faded and Omicron's impact had yet to be seen," said Nela Richardson, chief economist at ADP. "Job gains were broad-based, as goods producers added the strongest reading of the year, while service providers dominated growth. December's job growth brought the fourth quarter average to 625,000, surpassing the 514,000 average for the year. While job gains eclipsed 6 million in 2021, private sector payrolls are still nearly 4 million jobs short of pre-COVID-19 levels."
Read more: LinkedIn users weigh in on how to improve the hiring process in 2022
It's encouraging news for the economy after yesterday's report that a record 4.5 million Americans quit their jobs in November, up from 4.2 million in October, according to the Bureau of Labor Statistics. The 370,000 increase was led by the accommodation and food services industry. The rise in employees quitting was spread throughout the United States, as all four regions reported an increase.
The Great Resignation continues to sweep the country, as employees demand more money, better working conditions and increased mobility while enduring the COVID-19 pandemic. The previous record was in September with 4.4 million employees (3% of the nation's workforce). That followed 4.27 million quitting in August. Essential workers, in particular, have been leaving their positions for greener pastures.
In the private sector, companies are relying upon alternative methods to fill positions and serve their customers. Staffing firms are answering the call, supplying temporary and contract workers during this tight labor market. Staffing companies employed an average of 2.7 million temporary and contract workers per week in the third quarter of 2021, according to recent data by the American Staffing Association (ASA) in Alexandria, VA. That's up 3.5% over the second quarter of 2021. Meanwhile, staffing sales grew 3.1% in Q3, ASA reported.
The ADP National Employment Report is produced by the ADP Research Institute in collaboration with Moody's Analytics. The report, which is derived from ADP's actual data of those who are on a company's payroll, measures the change in total nonfarm private employment each month on a seasonally-adjusted basis.