The Great Resignation continues to sweep over the United States as employers contend with historic staffing shortages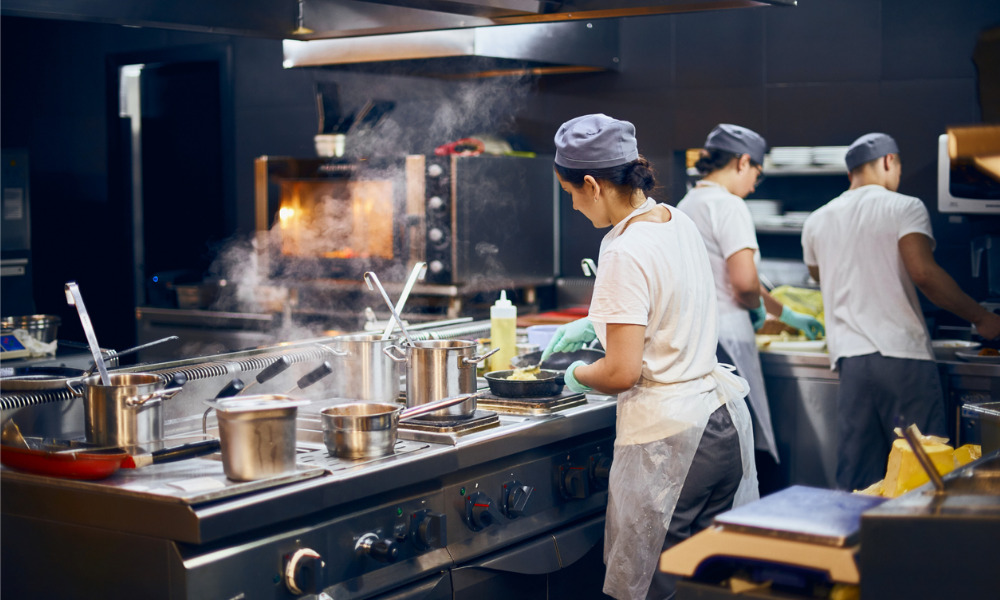 A record 4.5 million Americans quit their jobs in November, up from 4.2 million in October, according to the Bureau of Labor Statistics.
The 370,000 increase was led by the accommodation and food services industry, according to the Labor Department's monthly Job Openings and Labor Turnover Survey released on Tuesday. Other industries that saw an increase in workers leaving their positions included transportation, warehousing, health care and social assistance and utilities. The rise in employees quitting was spread throughout the United States, as all four regions reported an increase.
Job openings dropped by 529,000 to 10.6 million on the last day of November, according to the report. Industries with large declines in job openings included construction, accommodation and food services and nondurable goods manufacturing industries. In July, America's available jobs peaked at 11.1 million.
The Great Resignation continues to sweep the country, as employees demand more money, better working conditions and increased mobility while enduring the COVID-19 pandemic. The previous record was in September with 4.4 million employees (3% of the nation's workforce). That followed 4.27 million quitting in August. Essential workers, in particular, have been leaving their positions for greener pastures.
Read more: Most hiring methods 'fairly superficial and certainly outdated,' says CEO
To combat the nationwide worker shortage, the Department of Homeland Security (DHS) announced last month that President Joe Biden will allow an additional 20,000 seasonal, guest-worker visas available for winter. DHS previously increased the number of available visas for the summer season, which is among the busiest for bringing in workers, CNN reported. The 20,000 new visas are in addition to the 33,000 visas made available for people employed the first half of the fiscal year, October 1 to March 31.
The H-2B visa allows employers to bring foreign workers to the US for temporary non-agricultural jobs, such as landscaping, hospitality and other industries. DHS will also carve out 6,500 visas for people from Haiti and the Northern Triangle countries of Honduras, Guatemala and El Salvador, to provide a legal pathway to the US.
In the private sector, companies are relying upon alternative methods to fill positions and serve their customers. Staffing firms are answering the call, supplying temporary and contract workers during this tight labor market. Staffing companies employed an average of 2.7 million temporary and contract workers per week in the third quarter of 2021, according to recent data by the American Staffing Association (ASA) in Alexandria, VA. That's up 3.5% over the second quarter of 2021. Meanwhile, staffing sales grew 3.1% in Q3, ASA reported.
"US businesses are turning to the staffing industry for help in filling millions of current job openings," Richard Wahlquist, president and CEO of ASA, told HRD. "The staffing industry is playing an increasingly important role in today's labor market by providing talent sourcing expertise and workforce flexibility to employers in need of workers, and helping candidates find roles that are the right fit."