CEO of The Muse on how to reel in fresh candidates when you simply can't afford a wage bump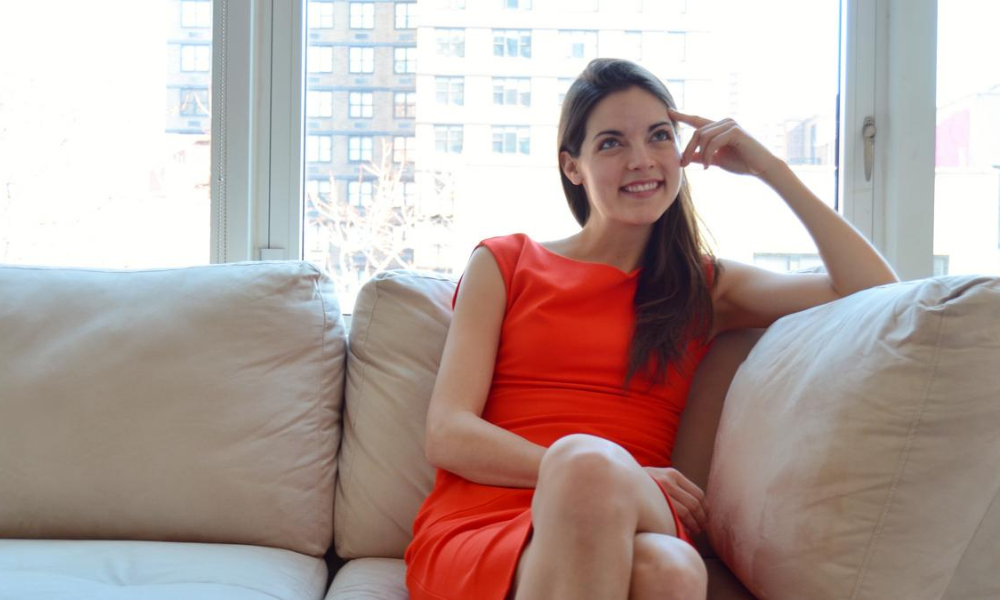 When it comes to attracting and, crucially, keeping hold of your top talent wages alone will never be enough. Speaking with Kathryn Minshew, CEO & founder of The Muse, she tells HRD that there's an intersectionality at play in the employee experience – and that money doesn't necessarily make the world go round.
"Compensation is not the sole factor that attracts and retains employees," says Minshew. "I think that there's a lot of factors that draw and keep people in jobs other than compensation."
96% of employees want flexibility
And if anyone should know, it's Minshew. The founder of The Muse – an organization dedicated to helping companies find their ideal candidates – has made a career out of knowing the intricacies of recruitment. Speaking to HRD, she says there's one overriding attraction that both candidates and employees are looking for in 2023.
A sense of autonomy.
"Flexibility and work-life balance is coming up as the number one thing that employees and jobseekers are looking for," reveals Minshew.
And, really, this shouldn't come as a huge surprise for HR leaders. It's long been touted that offering flexible work schedules, creative hours, and granting more autonomy and control can be highly effective in attracting and retaining top talent. After all, the data's there to back it up.
According to research from Gitnux, 96% of employees say they want more flexibility, yet only 47% have it. What's more, 40% of people say the best part of a remote working model is that flexible schedule – with the same survey adding that 77% of employee attribute flexible working to increased productivity.
But if flexibility simply won't work for you – there's more options on the table. The second component cited by Minshew is extra free time. Extended time off a popular benefits being adopted by companies, particularly those with long-tenured employees.
"It can be incredibly valuable, especially because post-pandemic," adds Minshew. "There's this real sense among a lot of people that life is short."
This includes sabbaticals for a month or six weeks, with the option of paid or unpaid leave while ensuring job security. This perk gives employees the space and time to indulge their personal pursuits, travel, and spend quality time with family and friends.
Investing in personalization
As Minshew tells HRD, investing in learning, development, and growth is absolutely key here. Leaders should be looking at allocating budgets for conferences, workshops, and development programs that enhance employees' skills and expand their professional networks.
"Investing in learning and growth is big," adds Minshew. "It consistently comes up in the top reasons why people are looking to change jobs."
The fourth strategy, according to Minshew, revolves around evaluating and outdated benefits packages themselves.
In today's age, traditional benefits are out – and tailored, individualized perks are the way forward. Benefits should be moulded in a Netflix-style approach – where employees are offered perks that really resonate with them, and can essentially look at building their own plan.
"There's a wide variety of things that we're seeing companies do," says Minshew. "My advice here would be if you're not sure which benefits would be most valuable or most resonant to your employees – then simply ask."
'What sort of culture are you asking people to join?'
Finally, employers need to look at your culture – the overall working environment – and how this is shaping your employees' experience.
"The company culture and values are a huge part of many people's decisions where to work, which jobs to take, and also which jobs to leave," warns Minshew. "We asked people to define toxic workplace and we found that, disrespectful with the adjective most frequently applied, followed by a non-inclusive, abusive, unethical and cutthroat.
"I think there's a really interesting element here - if an organization is looking to recruit or retain but they don't have the ability to increase salaries, they need to think about the environment that they're asking someone to join. Can you make it more respectful? Can you make it more inclusive? And, can you eradicate those negative elements?"