By 2020, all Chipotle employees and their families will receive new wellness benefits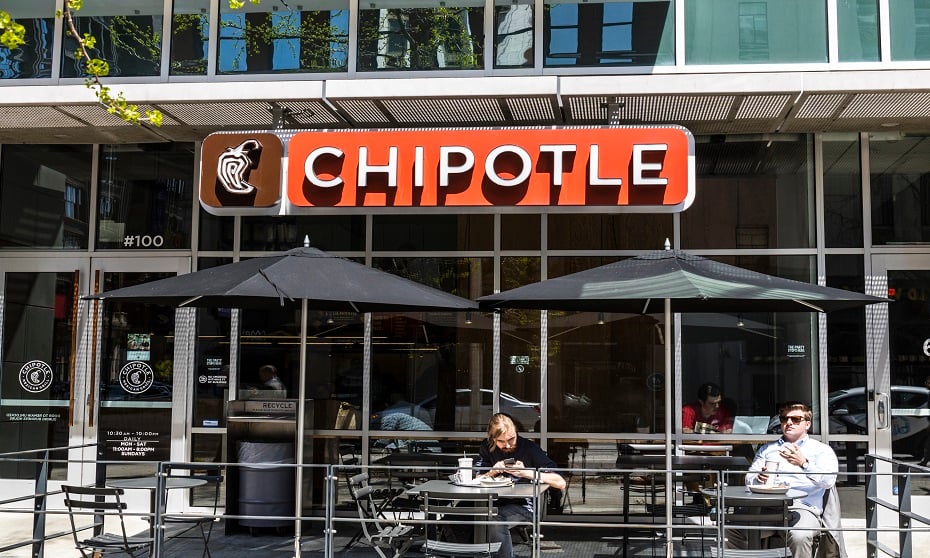 US restaurant chain Chipotle is now offering mental healthcare and financial wellness support for more than 80,000 workers as part of the company's expansion of its Employee Assistance Programs.
Starting 2020, all Chipotle employees and their families will receive personalised assistance from healthcare experts regarding their mental health needs.
The new benefit will be offered to individuals regardless of whether they are enrolled in Chipotle's medical plan or not.
Workers and their families can avail of Chipotle's mental health and emotional assistance programs via in-person, phone or virtual consultations with a licensed counsellor. The company also promises to provide support for any personal, professional, mental, financial or legal concerns.
READ MORE: This fast food giant is paying for employees' college tuition
"This is just the beginning of how we're strategically investing in the well-being of our employees and their families," said Chipotle Chief People Officer Marissa Andrada.
"Our vision for people is to create a culture where employees can thrive and pursue their passion and by extending access to all levels and enriching our Employee Assistance Program, we are ensuring that our employees can build mental fitness and bring their best selves to work every day."
Chipotle is also adding new employee benefits in 2020:
Cultivate Me portal (UPoint) – Chipotle is making its entire Chipotle healthcare ecosystem more accessible to employees through their mobile phones.
Healthcare plans – Workers can avail of better hourly PPO plans in addition to the existing Preventative Plus plan.
Financial wellness assistance – Employees will be given access to AYCO'S financial counselling platform, including an assessment, checklist and accompanying education to help with their financial planning.
Fitness centers – Workers can sign up for gym membership at a discount.
The offer of mental health and financial support is Chipotle's latest attempt to improve workers' wellness and attract and retain talent.
In October, the restaurant chain also introduced debt-free college tuition through the Chipotle Cultivate Education benefits program. Eligible employees will receive up to US$5,250 per year in tuition reimbursement to help them continue their education. The company is also providing staff with free English as a Second Language (ESL) classes.