Cypher Learning CEO maintains that AI-infused learning platforms are the way of the future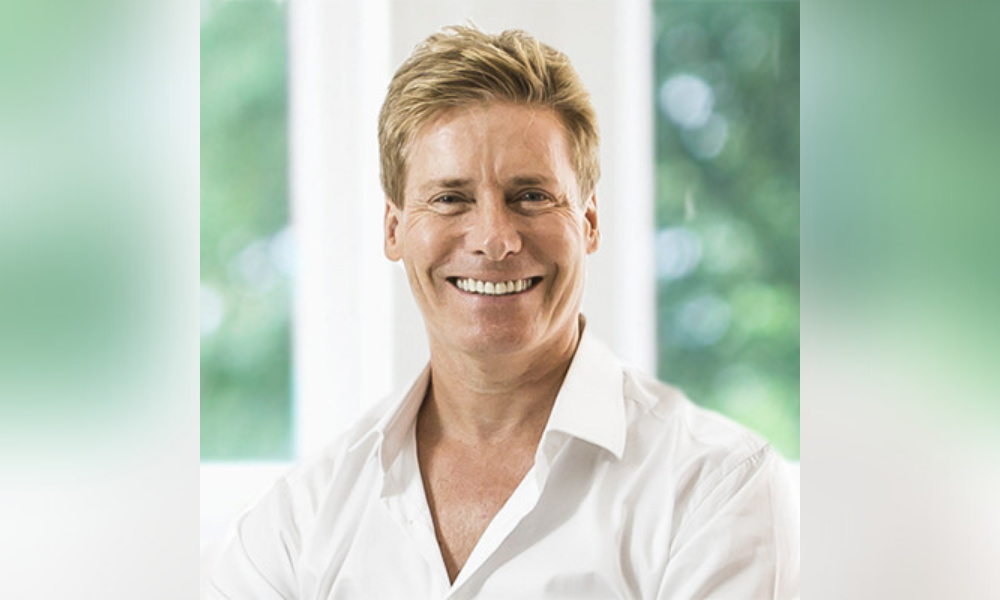 Learning and development have become a top priority for HR leaders during the Great Resignation, in which companies across the United States are experiencing historic turnover.
The COVID-19 pandemic has fueled the mass exodus, forcing people to re-evaluate their priorities in life. As a result, workers have been leaving their positions for greener pastures, demanding higher salaries, better working conditions, greater work/life balance and more opportunities to advance their career.
"People are much more cognizant of their individual career paths than they used to be," Graham Glass, CEO of San Francisco-based Cypher Learning, told HRD. "With more flexibility and options available, people want to maximize their own personal value so they're being more proactive when it comes to training."
On the flip side, companies are increasing their investment in training, upskilling and professional development. After all, with more than 50 million Americans quitting their job over the past year, employers have been forced to promote from within. "It's in an organization's best interest to provide good, proactive training so its own staff doesn't stagnate," Glass says. "People are thirsty for learning new things. If they're not going to get those things from your company, maybe they'll go somewhere else."
Read more: CEO: Universities to blame for 'massive skills shortage'
Glass, a member of the Forbes HR Council, has a passion for education, graduating magna cum laude from The University of Texas at Dallas with a master's in computer science. A former lecturer at the school, he taught courses in assembly language, UNIX and C, C++, Smalltalk, and programming languages. For more than 30 years, he's used his technical mastery and entrepreneurial spirit to launch training companies and tech firms. He also owns 15 patents, all in the field of distributed computing.
In 2006, Glass founded Cypher Learning, which sells three branded versions of the cloud-hosted learning platform: NEO for schools and universities, MATRIX for businesses and INDIE for entrepreneurs. Earlier this month, the company rebranded with a new visual identity, a consolidated website and an evolution to an intelligent learning platform (ILP). The first set of intelligent features are related to skill development and include the following:
The ability for learners to set learning goals (to achieve certain job roles or competencies) to help them upskill and foster professional development;
Personalized recommendations that provide proactive assistance, enabling learners to see the next best actions in their journey to master goals (e.g., view a video, participate in a Q&A, enroll in a course, join a group, etc.);
Goal tracking to get an overview of the mastered goals and see progress through goals and competency levels;
Community features that enable learners to connect with peers who have the same learning goals using tools such as Q&A forums, news and resources areas
Glass predicts AI-infused learning platforms are going to be a decade-long trend, at a minimum. "By adding more intelligence into learning technology, organizations can better meet the needs of today's learners and step into the future," Glass says. "Our platform takes the learning experiences to a new level by focusing on the individual learner and how to drive their learning growth."
A self-appointed "historian of edtech," Glass recalls the early days being all about hosting content, such as compliance videos or programs that needed to be completed on an annual basis. Then, tech experts decided to make training more fun with gamification, shifting toward an incentive-based approach with points and badges. Finally, came automation, in which employees who joined a company at a certain position would automatically undergo courses specifically tailored to their role.
"The 21st century competitiveness has shown that everyone needs to raise their game in terms of how they train," Glass says.
Cypher Learning's clients understand that better than anyone. Last year, the company partnered with ICT WLL, a pioneer in digital business transformation, to provide learning solutions to the public and private sectors in Qatar and the Middle East. Through this partnership, academic institutions have the opportunity to improve their edtech strategy using the NEO platform. Other partners include major players in the tech space such as Amazon Web Services, Dell Technologies and Microsoft Education.
"Cypher Learning's intelligent and user-centric approach puts us at the forefront of learning technology," Glass says. "We're pushing the boundaries of what a learning platform can be, empowering users to do and achieve more."